program-Folder [DE]
catalogue [DE/EN]
thursday 05 oct
7:00 pm filmmuseum münchen
opening night
Landshaft
Daniel Kötter DE/AM 2023 | 96 min | Armenian, engl. ST | German Premiere
What if a war becomes chronic and invisible? When it retreats into the earth and the epic landscape? A search for traces of the geopolitical fault lines along the new dividing lines between Azerbaijan and Armenia that have emerged since the Nagorno-Karabakh war in 2020. Animals know no borders, the shepherd says – his flock of sheep becomes a very natural symbol of resistance to the war.
guest: Daniel Kötter
Les porteurs (The Porters)
Sarah Vanagt BE 2022 | 31 min | French, engl. ST
"I go on a journey and take with me… the rib of an elephant, a feather duster, eight butterflies, a rope of fragrant roots… and 150 metres of exposed, undeveloped film stock…" – In 1911, Armand Hutereau was commissioned to send 8000 representative objects from the Congo to the Royal Museum of the Belgian Congo in Brussels. Belgian colonial history as a serious children's game.
A nice trip
Rainer Knepperges DE 2022 | 3 min | German, engl. ST
Homage to Munich's most courageous film festival.
guest: Rainer Knepperges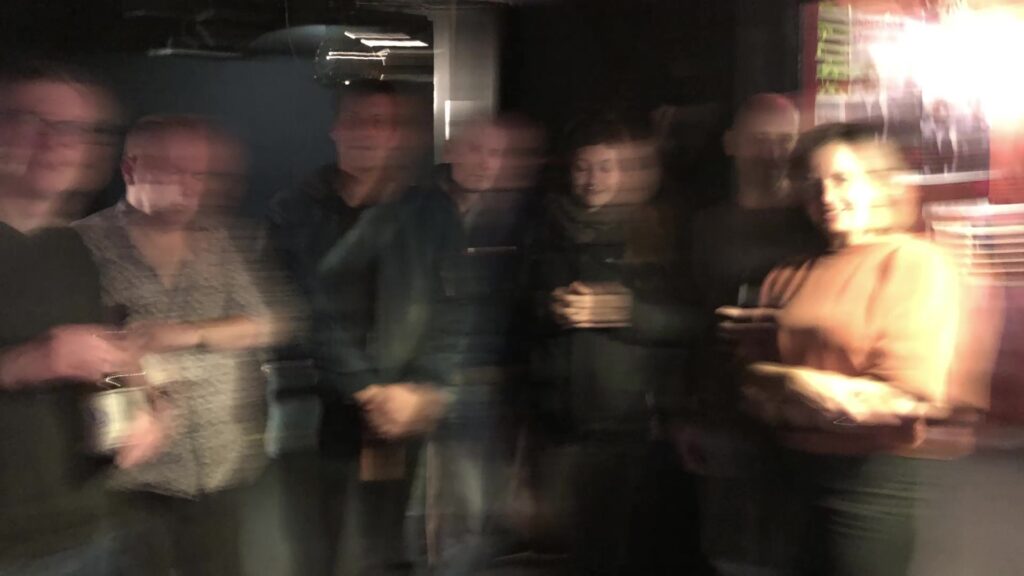 friday 06 oct
5:00 pm stadtmuseumssaal
Water & Coltan [360°]
Daniel Kötter DE/CD 2021 | 52 min | German, English, engl. ST
Coltan mining in South Kivu, Congo. The 360° documentary transports you directly to the site of an extractivist manufactory and documents the effects on nature, the workers and, above all, the women, who tell of their lives at the mine from off-screen. The VR film is a gripping and amazing illusion that is hard to resist.
guest: Daniel Kötter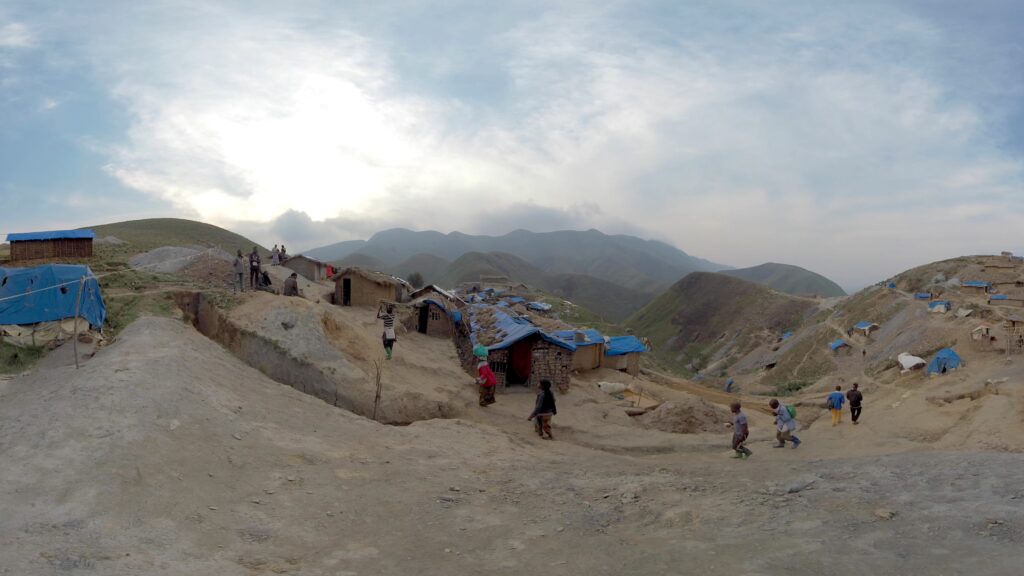 6:00 pm theatiner
La Palisiada (Ля Палісіада)
Philip Sotnychenko UA 2023 | 100 min
Ukrainian, engl. ST | Fipresci Award Rotterdam
Ukraine has been independent for five years in 1996. At the centre of the film: a video documenting a brutal arrest that demands a criminal reconstruction of the events. A still rare look at the post-Soviet era.
guest: Novruz Hikmet (actor)
7:00 pm stadtmuseumssaal
Water & Coltan [360°]
Daniel Kötter DE/CD 2021 | 52 min | German, English, engl. ST
guest: Daniel Kötter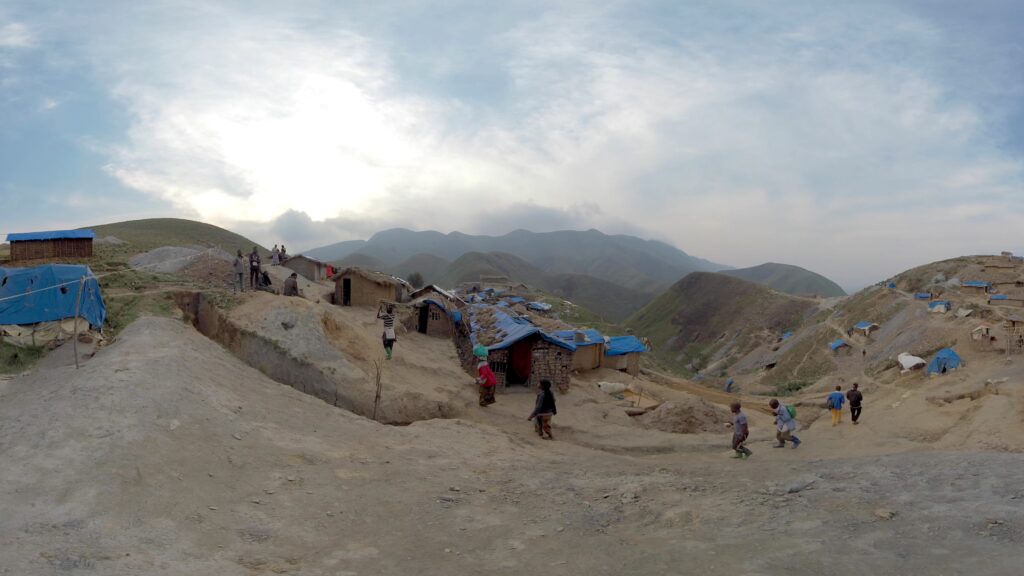 8:00 pm werkstattkino
Die ängstliche Verkehrsteilnehmerin (Losing Faith)
Martha Mechow AT, DE 2023 | 100 min | German, engl. ST
Flippa in search of her sister Furia: rhyming, monologuing, reciting from literature and diaries, she drifts through Italy and various love stories in this bizarre and experimental road movie.
guest: Martha Mechow, Hans Broich (production)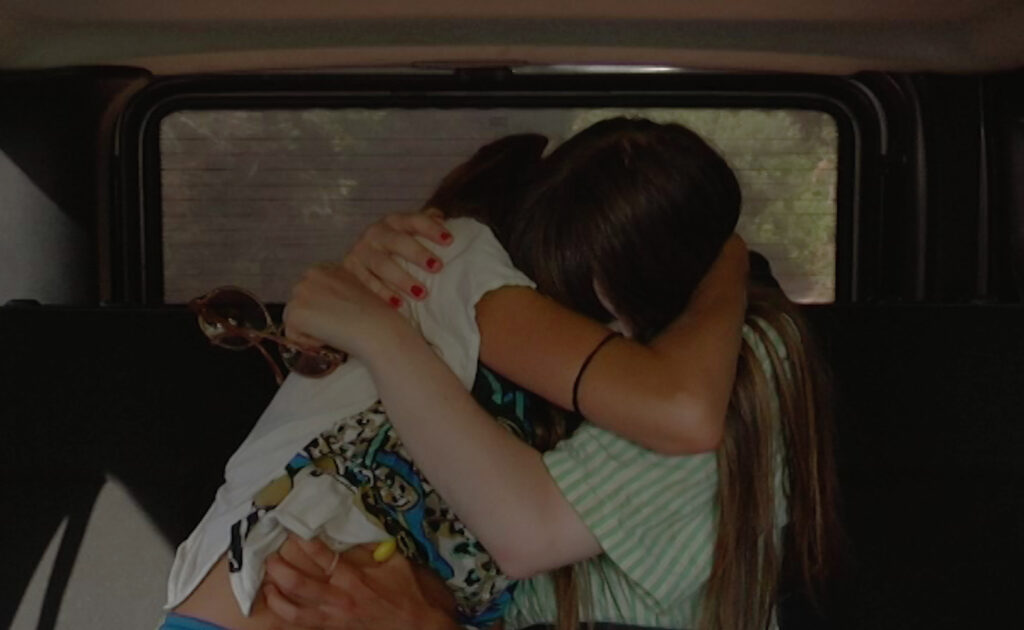 10:00 pm werkstattkino
2551.02 – The Orgy of the Damned
Norbert Pfaffenbichler AT 2023 | 82 min | silent
The Ape Man's tour de force through a dystopian underworld of infernal obscenities and perfidious orgies of violence. Radical low-budget horror in the most beautiful black and white, celebrating silent film and staging the abject in no uncertain terms.
guest: Norbert Pfaffenbichler
saturday 07 oct
12:00 am –5:00 pm salon maudit
until 15 oct
Harald V Uccello: Les chats de l'Atalante
In Jean Vigo's groundbreaking "L'Atalante" (1934) about a barge on the Seine, there are numerous scenes in which cats play a not insignificant supporting role. The painter Harald V Uccello (UX Artist in Focus 2022) has captured them in 140 drawings. Karl Heil's short film will be shown at the same time.
guests: Harald V Uccello, Karl Heil
3:00 pm & 5:00 pm stadtmuseumssaal
Water & Coltan [360°]
Daniel Kötter DE/CD 2021 | 52 min | German, English, engl. ST
guest: Daniel Kötter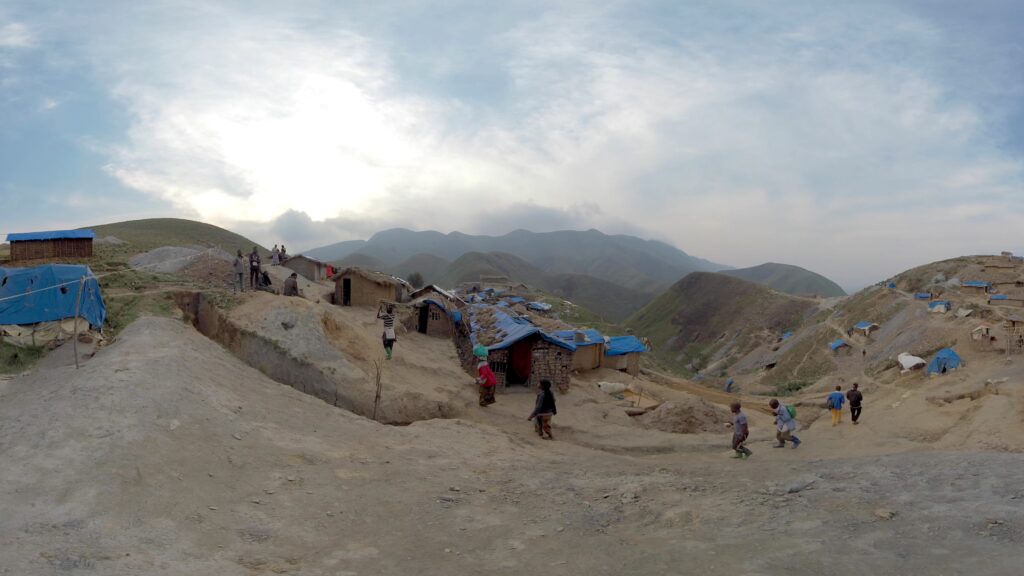 5:30 pm werkstattkino
Solidarity Screening | Admission: 10 Euro
Five short films in Academy format by young Ukrainian filmmakers who took part in the national competition of the Western Ukrainian Short Film Festival "4:3" in 2022. The winning film of the first festival edition in 2021 will also be screened.
guest: Oleksandr Hoisan (Ivano-Frankivsk Short Film Festival 4:3)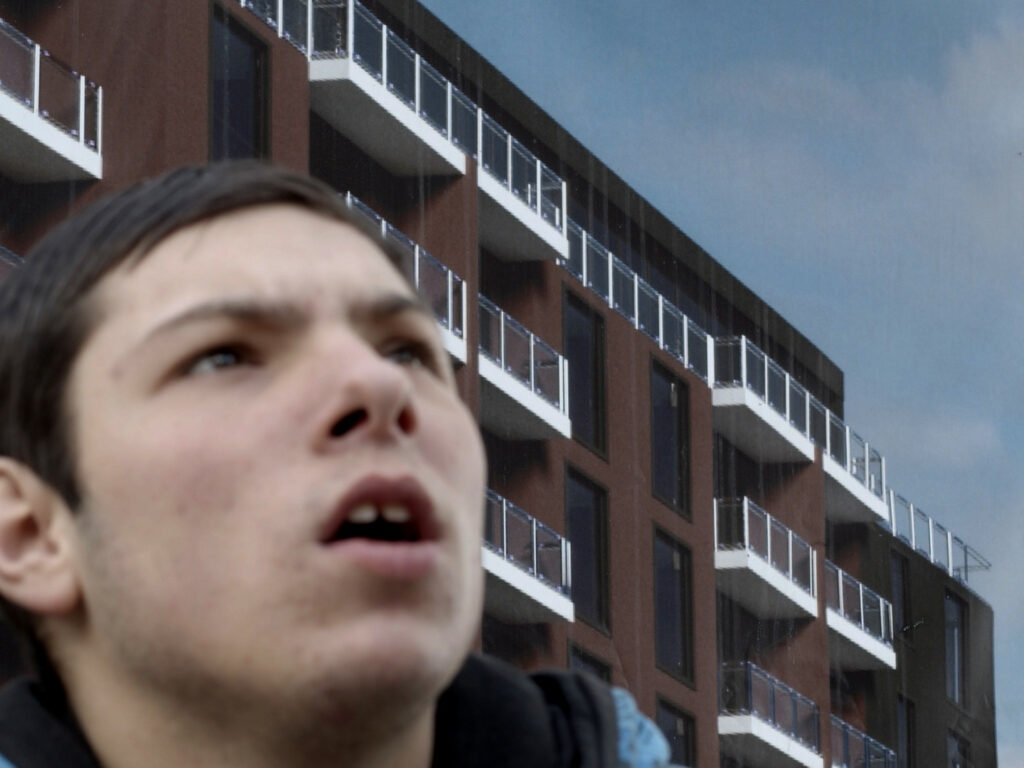 6:30 pm theatiner
Jonás Trueba ES 2022 | With Itsaso Arana, Vito Sanz, Francesco Carril, Irene Escolar | 64 min | Spanish, engl. ST | German Premiere
Two thirtysomething couples re-sort their lives – or not. Peter Sloterdijk's "You Have to Change Your Life", Bill Callahan's "Let's Move to the Country" and Chano Domínguez's jazzy flamenco accompany them on their escape from the real.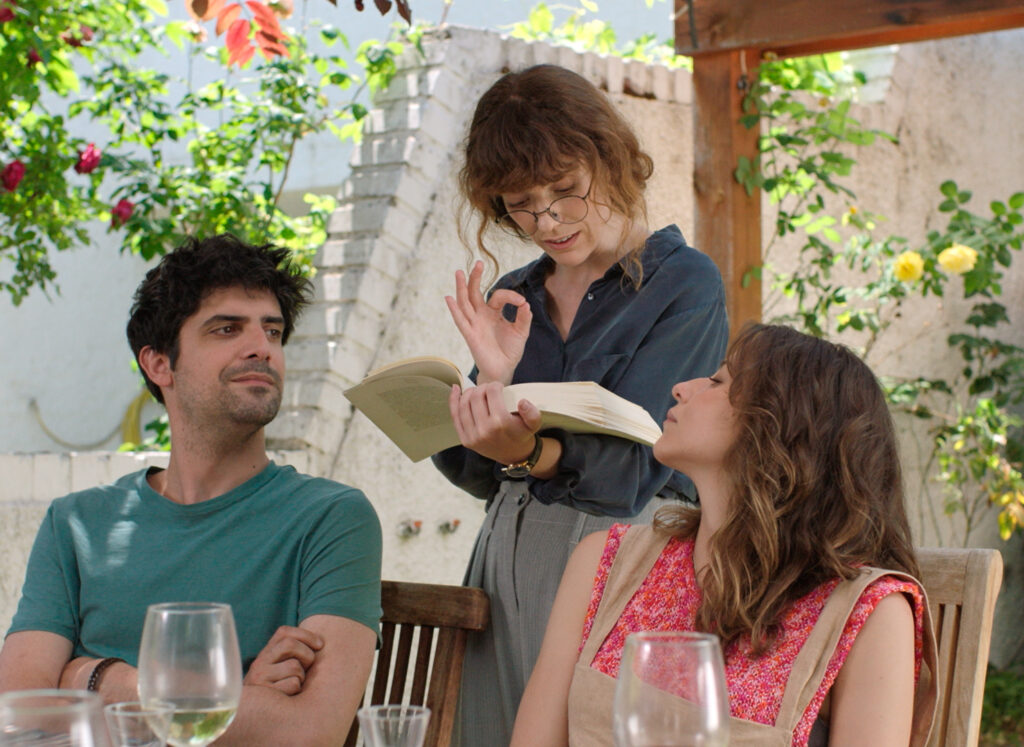 Nicht nur Körper (Pull It Off)
Frédéric Jaeger DE 2022 | With Lisa Marie Janke, Jasper Engelhardt | 17 min | German, engl. ST
Toy boy, boy toy or more boy than toy? Levi and Sarah have a casual love affair that is more, but also less than that. Luckily, there's the flat-share with the flatmates. With distant echoes of Ira Sachs' "Passages".
guests: Frédéric Jaeger, Jasper Engelhardt (actor)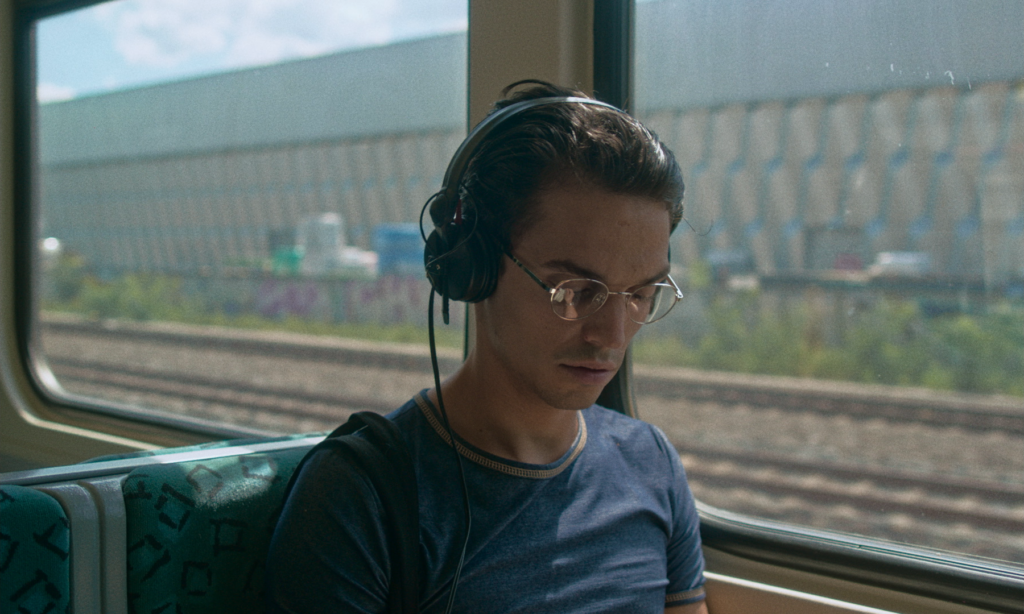 7:00 pm stadtmuseumssaal
Water & Coltan [360°]
Daniel Kötter DE/CD 2021 | 52 min | German, English, engl. ST
guest: Daniel Kötter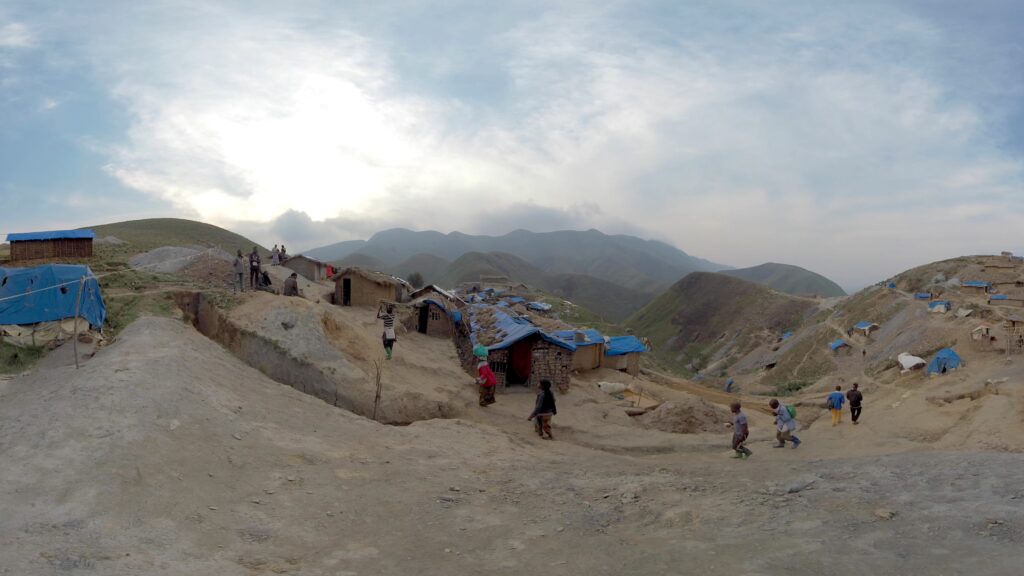 7:30 pm werkstattkino
artist in focus | DECLAN CLARKE
Geist Trilogy (Part 1&2)  
We Are Not Like Them IE/DE 2013 | 45 min | without sound
The Most Cruel of All Goddesses IE/DE 2015 | 60 min | German, English, engl. ST
Two experimental political thrillers about the history of the European Left. Part 2 takes us to Wuppertal and Munich.
guest: Declan Clarke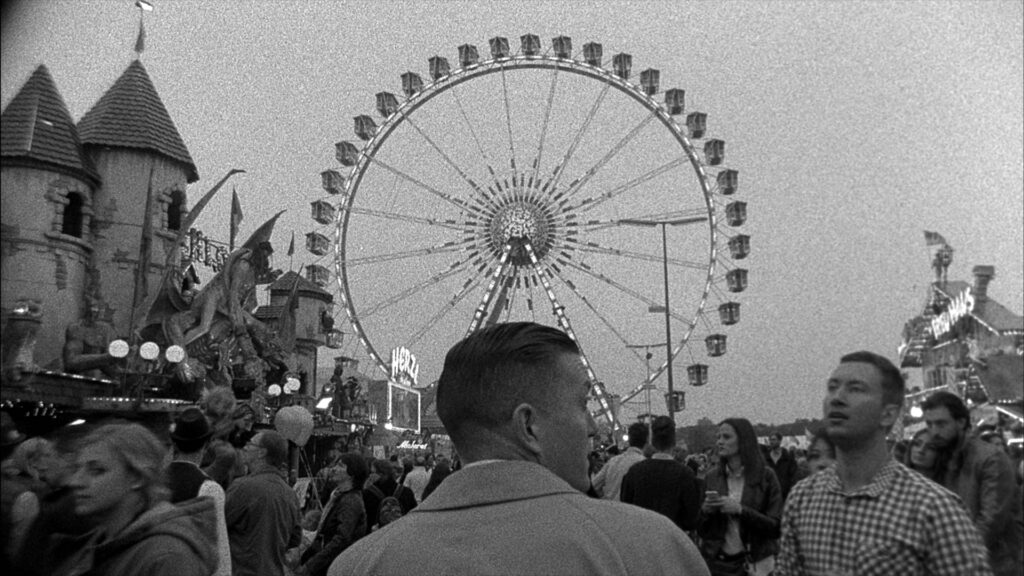 9:00 pm filmmuseum
Auch Zwerge haben klein angefangen (Even Dwarfs Started Small)
Werner Herzog BRD 1970 | 96 min | German, engl. ST
The proverbial dwarf uprising on Lanzarote was staged under the impression of the student revolt in 1968/69 and failed grandly. The film stands iconically for the world-famous credo of Werner Herzog's filmmaking and can be considered the motto of UNDERDOX.
"In a way, the revolt of the dwarfs is not a real defeat, because for them it is a really good, memorable day; you can see the joy in their faces." (Werner Herzog)
Guest: Werner Herzog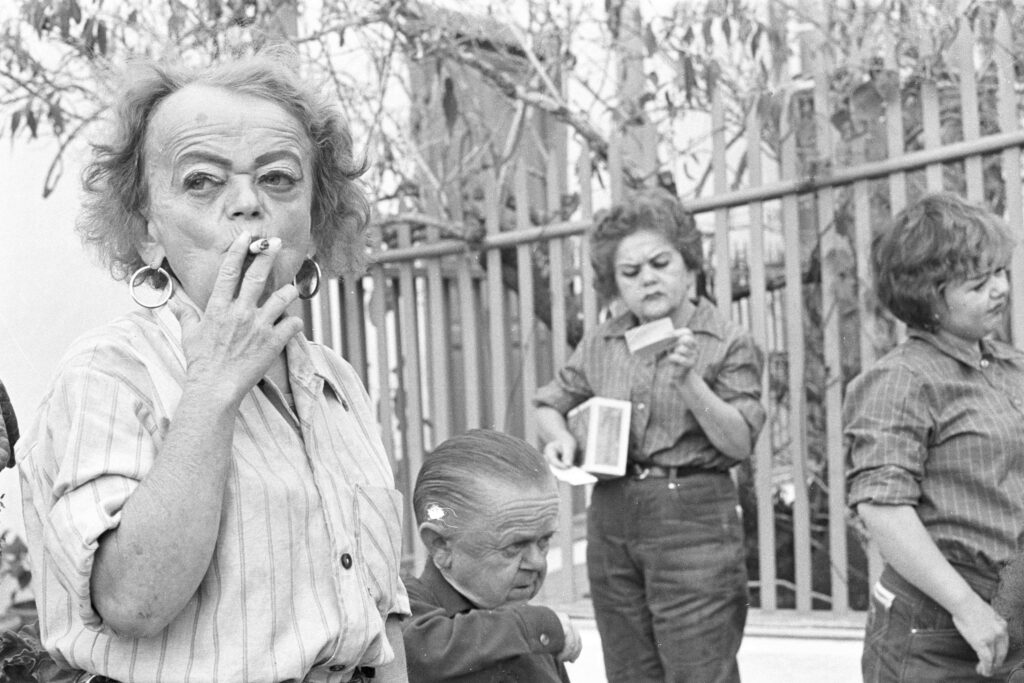 9:30 pm werkstattkino
New Strains
Artemis Shaw, Prashanth Kamalakanthan USA 2023 | 78 min | English OV | Special Jury Award Rotterdam 2023
New York, a VHS camera and the Lockdown. The best ingredients for turning one's own life into fiction. The film is independent and mumblecore, with the insane touch of not taking itself seriously at all.
Les chats de L'Atalante
Karl Heil DE 2013 | 15 min
"A song for Jean Vigo in three or four colours" is what Karl Heil calls his film, drawn in pencil by Harald V Uccello and occasionally animated. At the centre: the cats of "L'Atalante", the most important supporting actresses in film history.
guest: Harald V Uccello, Karl Heil
sunday 08 oct
11:00 am theatiner
De Facto
Selma Doborac AT, DE 2023 | 130 min | German, engl. ST | Caligari Award
But evil does not exist? Torture, mass extermination and genocide are still real phenomena of a nihilistic practice of war. The film weaves the shoals of extermination lust through fictionalised perpetrator confessions, based on real testimonies, into a dense web of meaning. A challenging film maelstrom and one of the most discussed festival films of the year.
guest: Selma Doborac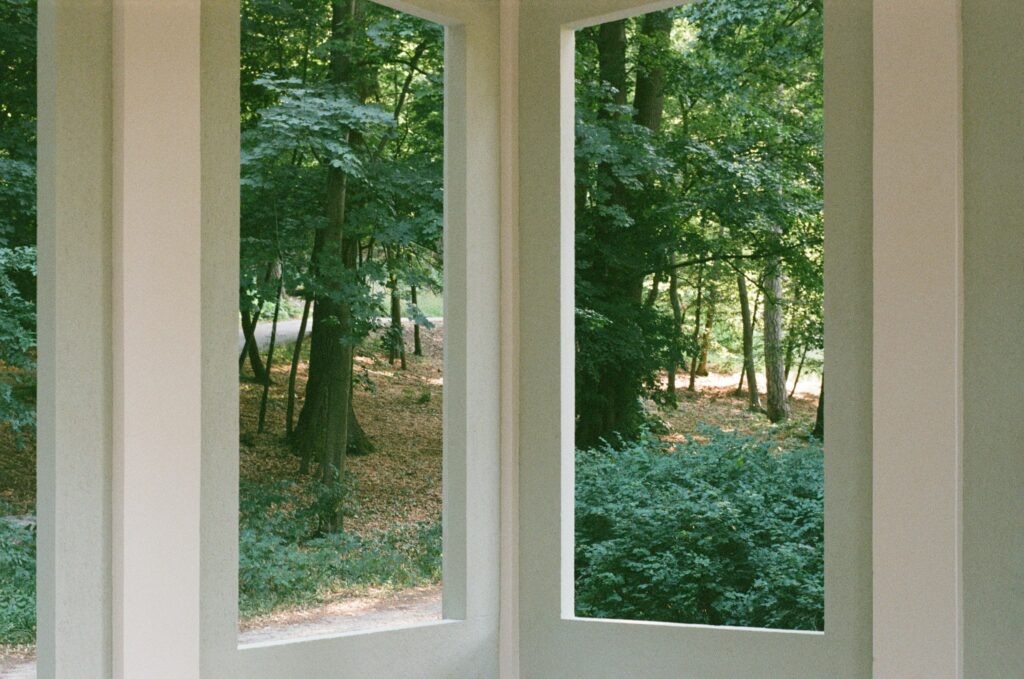 3:00 pm & 5:00 pm stadtmuseumssaal
Water & Coltan [360°]
Daniel Kötter DE/CD 2021 | 52 min | German, English, engl. ST
guest: Daniel Kötter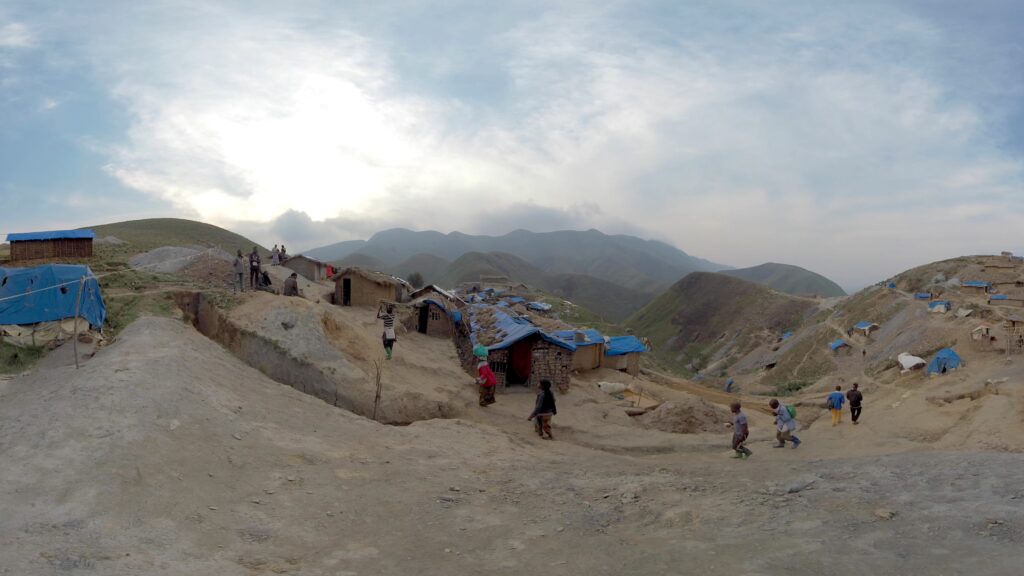 5:30 pm werkstattkino
Peider A. Defilla, who came to Munich from Switzerland, interwove experimental film art with politics in the 1970s. He was inspired as much by classical music as by philosophical, political and literary texts. His participation in the legendary Belgian festival EXPRMNTL 5 (Knokke-Heist) brought him international renown. Today, he realises sophisticated TV features on art and politics with his company B.O.A. Videofilmkunst.
guest: Peider A. Defilla
7:00 pm stadtmuseumssaal
Water & Coltan [360°]
Daniel Kötter DE/CD 2021 | 52 min | German, English, engl. ST
guest: Daniel Kötter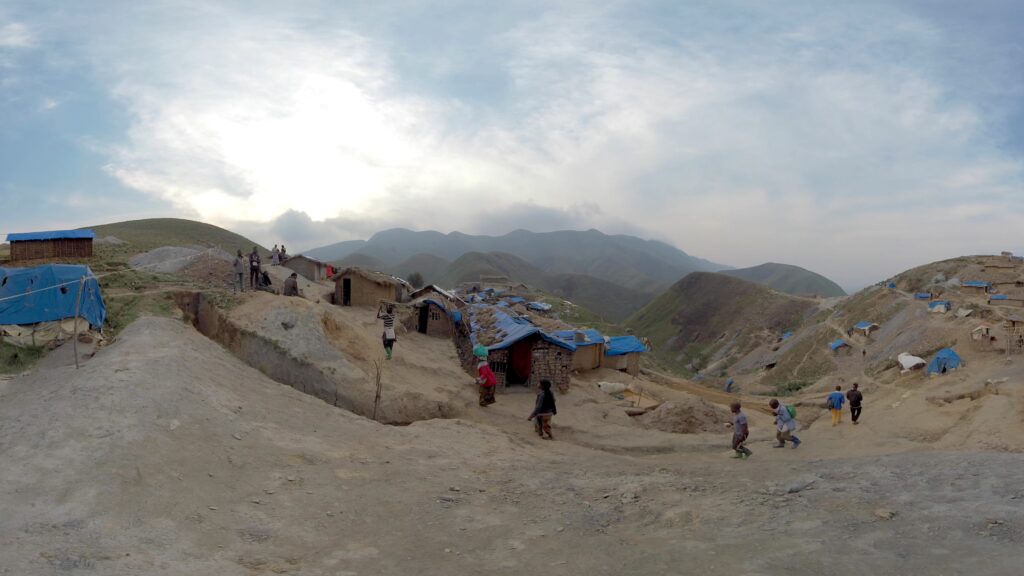 7:30 pm werkstattkino
His Story 
Group Portrait with Explosives IE/DE 2014 | 40 min | English OV
Saturn and Beyond IE/DE 2021 | 60 min | English OV
In the life of the Irish artist, family history, science and contemporary history are inextricably linked. The IRA, the Irish Museum of Broadcasting and Alzheimer's can thus become important keywords in an autobiography
guest: Declan Clarke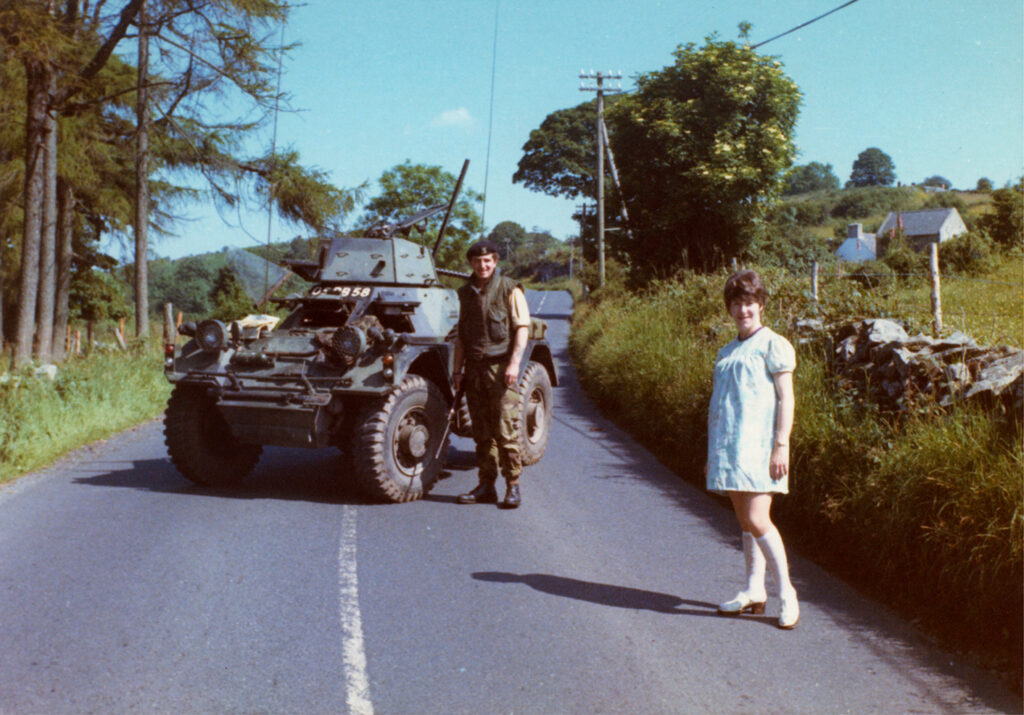 8:00 pm filmmuseum
Youth (Spring) 
In the sweatshop spot of Zhili, the studios are lined up like battery cages in multi-storey workhouses. The young seamstresses try to live a little youth in their free time. An intense immersion in fast-fashion turbo-capitalism.
9:30 pm werkstattkino
The Fuckee's Hymn 
Travis Wilkerson USA/HR 2023 | 62 min | English OV | German Premiere
How the return home from the disastrous Vietnam War turns into a hallucinogenic fever dream about a fragile father-son relationship.
"The bigger the fuck-up, the bigger the medal." (Travis Wilkerson)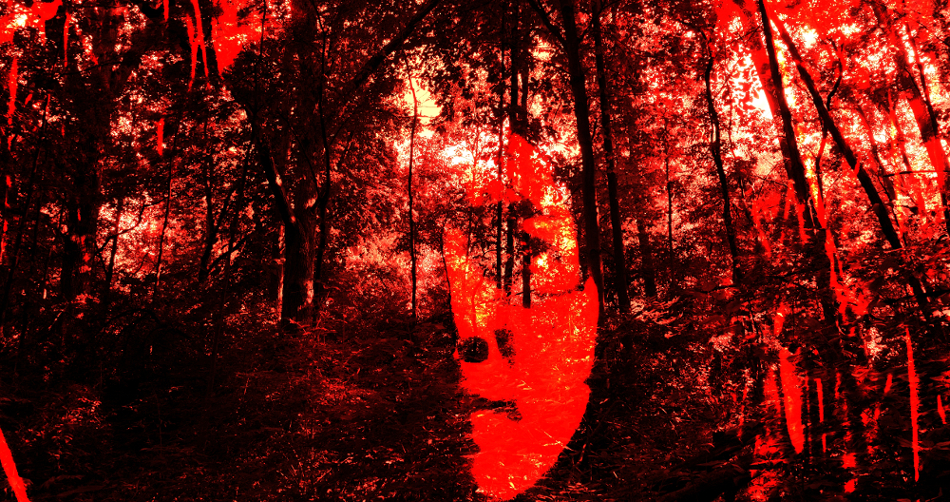 monday 09 okt
6:00 pm theatiner
Allensworth
James Benning USA 2022 | 65 min | English, German ST
Allensworth, California, was founded in 1908 as the first settlement of African-Americans. As if in a wall calendar, Benning goes through the months with views of settlement houses that still have the structural signature of the early days. Only in August does he depart from the strict composition, with a girl reading an African-American poem. Another milestone in Benning's very own "Americana".
Projekt
Dane Komljen DE/NG 2023 | 25 min | OV with Engl. ST
At the time of the Non-Aligned States, the Lagos Fair was the forward-looking architectonics of a political utopia. Today it rains into the buildings, one finds flowers and weeds, an artificial lake and football fields. The film shows a transhistorical conglomerate of different perspectives – a new space of encounter and cooperation is emerging.
19:30 werkstattkino
labor of love | Film Flamme (Marseille) 
Films by Jean-François Neplaz, Elisa Zurlo, Gee-Jun Jung, Aaron Nikolaus Sievers, Marc Scialom, Bruno Muel, Ouahib Mortada, Lo Thivolle, Raphaëlle Pauper-Borne
Admission: 10€ | ca. 151 min
In the film collective Film Flamme in Marseille, filmmakers, technicians, historians and international guests meet to realise a political-aesthetic vision of filmmaking. The 16mm material is developed in the collective's own laboratory, and the residents of the working-class neighbourhood of Joliette are the actors of their own lives in the films.
guest: Claire Angelini (curator)
tuesday 10 okt
6:00 pm theatiner
Samsara
Lois Patiño ES 2023 | 113 min | Lao, Swahili with engl. ST | Special Jury Prize Berlinale
The Buddhist temples of Laos. A young monk crosses the river every day to read to a woman from a guide to the path to the afterlife. When the woman dies, her spirit begins a sensual journey to reincarnation. What follows: a unique, immersive film experience.
"Perhaps the most radical film of the Berlinale." (Philipp Stadelmaier, SZ)
7:30 pm werkstattkino
UNDERDOX Short Film Reel
Admission: 10€ | ca. 120 min
The ultimate short film night is experimental, surprisingly entertaining and definitely perfect in form. Selected "doc & exp" by Gudrun Fürlinger, Narges Kalhor, Lucy Kerr, Jacques Sorrentini Zibjan, Kenji Ouellet, Josef Dabernig, Billy Roisz, Sweatmother, Paula & Andreas and others.
guest: Narges Kalhor, Paula & Andreas and others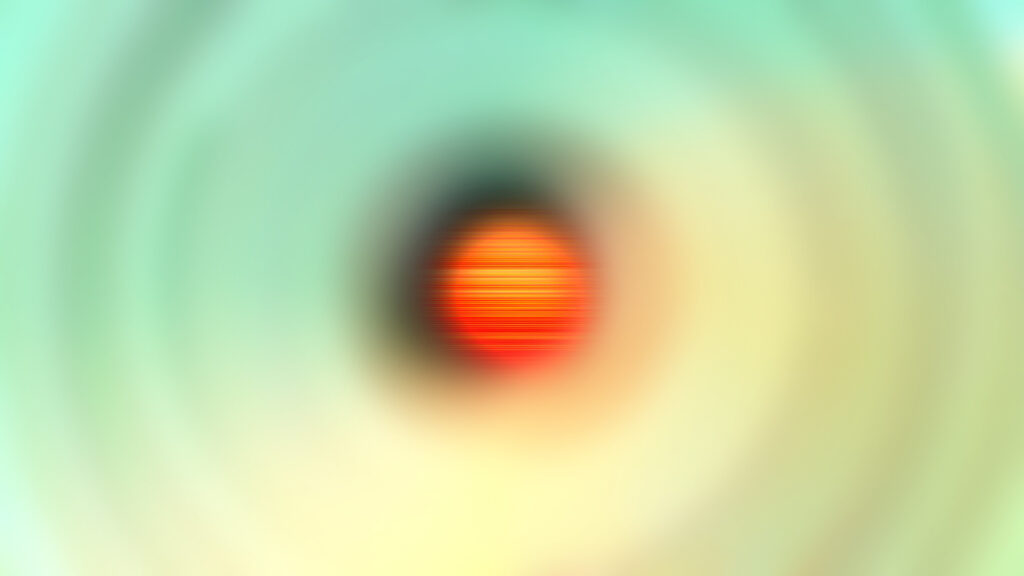 9:00 pm filmmuseum
Ricorda ti che è un film comico
César Vayssié FR 2023 | 131 min | French, engl. ST
An exhilarating poetic-political manifesto inspired by Federico Fellini's famous 8½ sentence. At the Belvedere Hotel in Cerbère, on the border with Spain, young actors stage a play about desire and fluidity, the collective and art.
guest: César Vayssié
wednesday 11 oct
7:30 pm werkstattkino
YOUNG PEOPLE'S CHOICE
At the closing night of the trilateral exchange program "Connecting Futures" between the Festival Beldocs (Belgrade), FIDMarseille and UNDERDOX, the 'Young People' present their favourite films and films made during the project.
In the program amongst others: Films by Lucy Kerr, Stephanie Maier (Foto), Krsto Papić, Afsaneh Salari, Mohammadreza Farzad, Gorana Jovanović
guests: The Young People of Connecting Futures, Stephanie Maier
9:00 pm filmmuseum
Man in Black
Wang Bing FR/USA/GB 2023 | 60 min | Mandarin, engl. ST
Wang Xilin, 86 years old, is one of China's most important modern classical composers, who was imprisoned for many years in the Chinese education camps. In the black theatre space he presents himself naked, as a body exposed to the soul. Excerpts from his powerful symphonies accompany his memories of the dehumanisation of the Chinese nation.