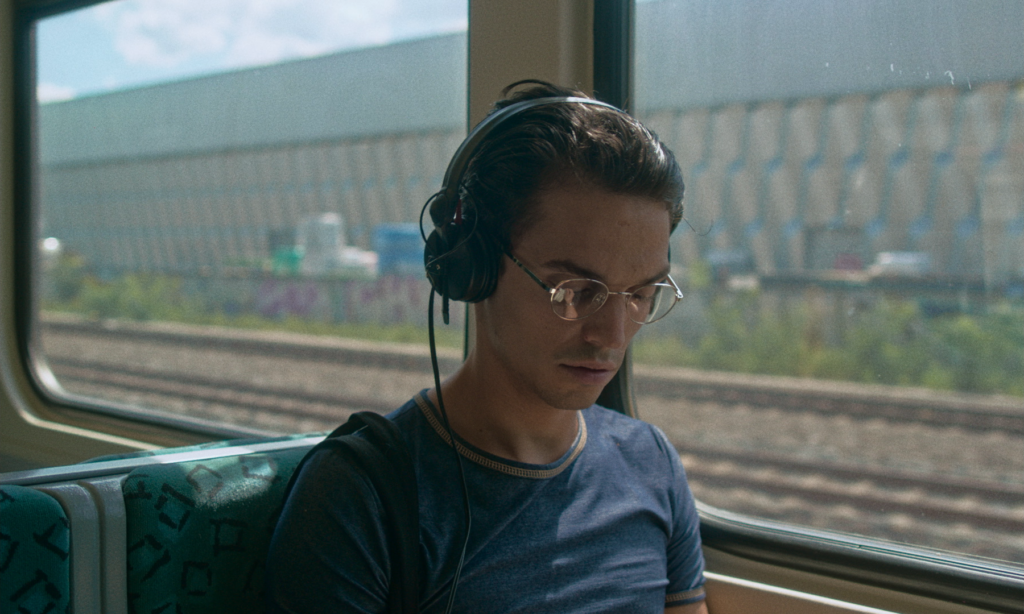 Levi is there too early. Sarah is still working. He wants to go out, she'd rather go straight to his place. The flatmates lie on the couch and laugh. Levi would so much like to throw himself into the relationship, but he doesn't dare. Sarah enjoys shining in his eyes. If only there wasn't this hunch that the two of them are too different. Let him make the announcements.
Frédéric Jaeger
DE 2022 
18 min | German
Frédéric Jaeger

Studied film and philosophy at the Freie Universität Berlin. Since 2018, film studies at the Berlin University of the Arts with Thomas Arslan. He is also the founder of the film criticism magazine critic.de.
Films
Nur der Fortschritt 2016 | Aufklärung für Hönow 2020 (15. UX) | Ein Raum für Männer 2021 | Ununterbrochen reden 2021 (17. UX)
Credits
K: Tom Otte | S: Deniz Şimşek, Frédéric Jaeger | P: Frédéric Jaeger | Mit Lisa-Marie Janke, Jasper Engelhardt u.a.