Funds
With the kind support of the cultural department of the City of Munich
With the kind support of Filmstadt München  e.V.
Partners
In collaboration with Institut Français de Munich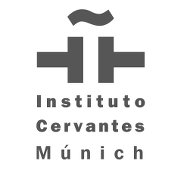 In collaboration with the Insituto Cervantes Múnich

In cooperation with LUSOFONIA e.V. Association for the promotion and proliferation of the Portuguese spoken cultures
Cinemas

Membership
UNDERDOX is member of the German AG Filmfestival and of the Association Filmstadt München.
Many Thanks to
Ute Adamczewski, Oskar Alegria, Claire Angelini, Rosa Barba, Bear Boy, Wolfgang Bihlmeir, Cana Bilir-Meier, Manfred Boes, Lina Cecchi, Stefan Drößler, Eitan Efrat, Claudia Engelhardt, Siegfried A. Fruhauf, Florian Geierstanger, Julia Gouin, Monika Haas, Stefan Hayn, Stefanie Hausmann, Bastian Hauser, Eve Heller, Matthias Hirth, Henning Hoffmann-Heyden, Sohrab Hura, Frédéric Jaeger, Marlies Kirchner, Doris Kuhn, Wolfgang Lasinger, Kate Tessa Lee, Andrea Lissoni, Johanna Markert, Christoph Michel, Olaf Möller, Micha Ott, Jovana Reisinger, Jean-Pierre Rehm, Felipe Santos, Tom Schön, Christoph Schwarz, Katharina Scriba, Claudia Siefen-Leitich, Lisa Spilliaert, Ana Isabel Strindberg, Vincent Stroep, Mika Taanila, Matthias Tiefenbeck, Peter Tscherkassky, Anya Tsyrlina, Thomas Vautravers, Erich Waco Wagner, Gerald Weber,
Barbara Westphal, Philip Widmann, Katja Wiederspahn, Wolfgang Woehl