UNDERDOX – documents and experiments
UNDERDOX has been founded in 2006 by film critic Dunja Bialas and theater operator and film collector Bernd Brehmer (Werkstattkino). The international film festival for documents and experiments shows cross-over works putting together the different genres of documentary and experimental film, fiction and artistic film. Since 2014 the biennial competition VIDEODOX shows a selection of German video art (award: 1000 euros).
Submissions to all the sections (feature films, artist in focus, focus on a film country, lost & found, short experimental programme, short documentary programme) can be done informally on sending an online link of the submitted film to info@underdox-festival.de, including some words why would you think your film would fit to the UNDERDOX festival.
UNDERDOX is: meeting the changing states of documentary evidence, in feature film, video art and documentary itself. It isn't a matter of documenting reality, it is the matter of experimenting "film" on the pitch of reality.
manifesto
We show equally documentary, experimental, essay and fiction films and their conceivable intermediate forms.
We project movies in their original format. 16mm, 35mm and digital formats are equally welcome. We don't prefer any cinematic format or would exclude any movie because of its screening format.
We embrace overlong feature films. In times where television series are presented at film festivals as if they contribute as a cinematic format, the original cinematographic long form applies to us as a committed statement for our program.
We don't care about film competitions. We however care about the internal architecture and dialogue developed by the compiled film program. Lines of flight, branches, junctions and echoes act on the single film as a reinforcer of its art form.
External parameters are not crucial to the programming. Relevance, production country, film length, big names are in themselves no criteria.
It is not about getting the biggest audience (and continously growing), nor about "industry". Important is to present the chosen films to an open minded audience. Our programming contains the propositions for a different cinematography.
Festivals need multilaterality. Festivals invite films to be shown to a new audience, on the other hand festivals would be obsolete if the filmmakers wouldn't participate. Neither the production or world sales companies, film directors nor the festival people should therefore exploit the other side. We pay screening fees within reasonable bounds of our low budget and expect the World Sales Companies to comply with our requests.
We have a strict door policy. We select the movies on the big screen, either at festivals or together at our programming meetings. The films are selected by a committee consisting of filmmakers, cinema
operators or film critics.
We practice the freedom of showing films that already premiered outside of Munich.
We are no mavericks. We maintain partnerships and friendship to other festivals with a similar program philosophy. We are in exchange with the Viennale, the International Film Festival Rotterdam, the Festival of Marseille, the Forum of Berlinale, with Bildrausch in Basel, and the Nuremberg Human Rights Film Festival.
Initiators and Curators

Dunja Bialas, Dunja Bialas, director and curator of UNDERDOX, is the editor of the online-film-magazine "artechock" since 2000. She is a jury member in various international film festivals. Together with Bernd Brehmer she founded UNDERDOX in 2006. In 2014 she founded the VIDEODX Award, a biennial exposition for video art in Munich. From 2013-2023 she was spokesperson of the executive committee of the Association of German Film Critics. Since 2018 she teaches film criticism at the Ludwig Maximilian University of Munich. She is co-founder of the German Association for Cinephilia.

Bernd Brehmer, director and curator of UNDERDOX, is one of the programming directors of Munich based Werkstattkino since 1995. He established the internationally esteemed film archive and contributes to several festivals as programming advisor. In 1991 he founded the "24" film magazine and was general manager of the "Exit distribution agency" from 2003 until 2006 that focused on documentary films as well as independent german productions. Together with Dunja Bialas he founded UNDERDOX in 2006.
Matthias von Tesmar lives and works as a freelance author and curator in Munich, Germany. Studied New German Literature, Philosophy and Dramatic Science. From 2008 to 2010 he was head of the video library and artist archive of lothringer13/spiegel, Munich. In 2015 he curated the VIDEODOX retrospective "spiegel-Mediathek der Lothringer13" at the Munich GALERIE DER KÜNSTLER*INNEN. Since 2017, together with Dunja Bialas, he is artistic director of the VIDEODOX Förderpreis, the biennial for Bavarian video art.

Janna Lihl After her studies in Communication & Multimedia Design, Janna Lihl worked as a designer for one year until she decided to return to film. After her master's degree in cultural media research with a focus on moving images, she worked as a film mediator. In addition to working for a film production company, she writes film texts and is a freelance journalist for a Munich magazine. Since 2017 she does social media for UNDERDOX and has been working as program assistant of UNDERDOX.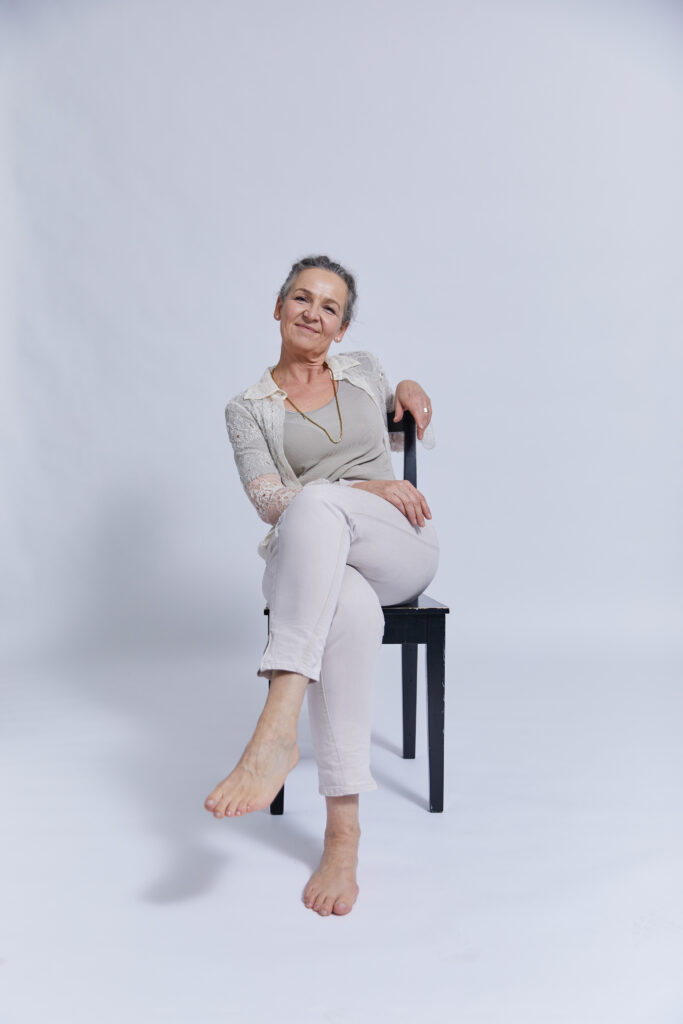 Gabi Sabo The theater scholar worked during and after her studies as a freelance director, tour manager and dramaturge, as a journalist and radio presenter. Together with Karin Platzer she founded the PR agency "die kulturbananen" in 1997. Since 2019 she has been responsible for the press relations for UNDERDOX.
Networking
Blogs and Film Magazines
Festivals
FID Marseille – Festival International du Documentaire de Marseille
IFFR – International Filmfestival Rotterdam
Indielisboa – International Independent Film Festival Lissabon
Les Inattendus – Festival de cinéma (très) indépendant, Lyon
Pesaro – Internationales Festival des Neuen Films
Torino – Torino Film Festival
Viennale – Vienna International Filmfestival
berlinerpool – International Platform for video art, editor of Monday-News, weekly entry appels for international festivals
The Festival's Artists