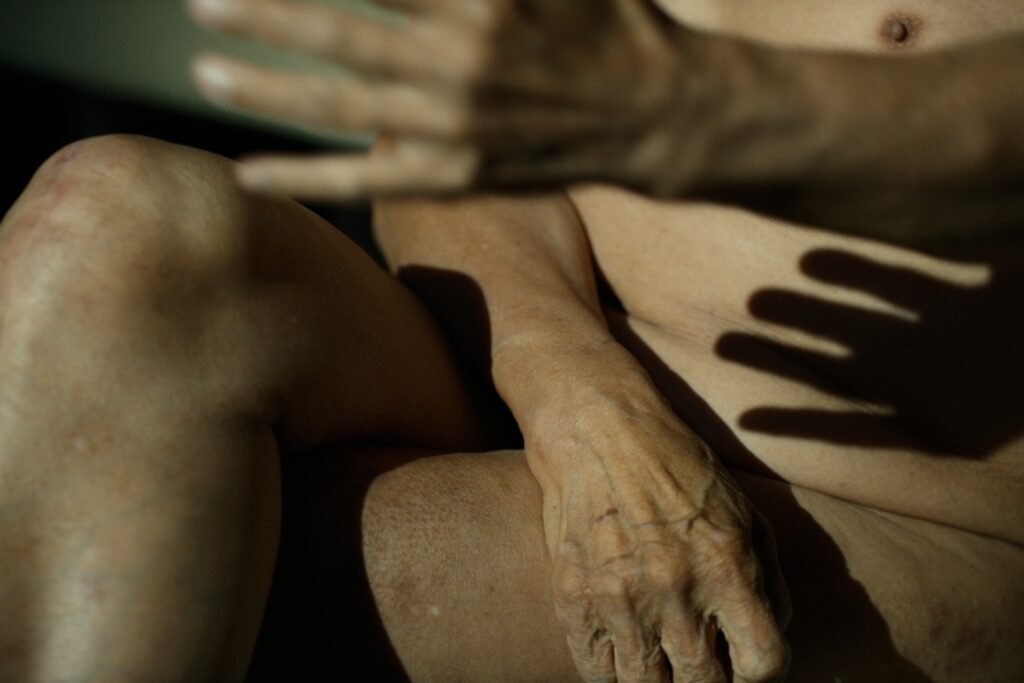 Wang Xilin, 86, is one of China's most important modern classical composers. The film exhibits the body and soul of a man scarred by a life of suffering, a "man in black" who is yet still capable of deep and sincere compassion. With excerpts from his symphonies, he
revisits some of the horrifying events that still live on in his memory, as
testimony to an era that saw the dehumanization of the Chinese nation.
The only way the Chinese party can think of to punish those who think differently is to destroy their body. Destroying bodies is political punishment par excellence. This leaves psychological scars, but it's always the body that takes the first hit. So I wanted to show the body that had endured all this. I wanted people to see clearly and explicitly what he had suffered. After all, when all is said and done, what else is left but the flesh? – Wang Bing
Wang Bing
FR/USA/GB 2023
60 min | Mandarin
Wang Bing

Born 1967 in Xi'an, China. He studied at the Beijing Film Academy until 1996. With his three-part long-term documentary Tie Xi Qu/Tiexi District: West of the Tracks, he caused a sensation at international festivals in 2003. Wang Bing now lives in Paris because of the difficult production conditions.
Filme
Tie Xi Qu (Tiexi District:West of the Tracks) 2003 | He Fengming (Fengming, a Chinese Memoir) 2007 (3. UX) | L'argent du charbon (Coal Money) 2008 (4. UX) Cai you ri ji (Crude Oil) 2008 (4. UX) | 'Til Madness Do Us Part 2013 (9. UX) | Ta'ang 2016 (11. UX) Mrs. Fang 2017 | 15 Hours 2017 | Dead Souls 2018 (13.UX) | Youth (Spring) 2023 (18. UX) | Man in Black 2023
Credits
R+B: Wang Bing | K: Caroline Champetier | S: Claire Atherton | T: Erwan Kerzanet, Emmanuel Soland | P: Gladys Glover & Wil Productions | V: Asian Shadows (World Sales) | Mit Wang Xilin