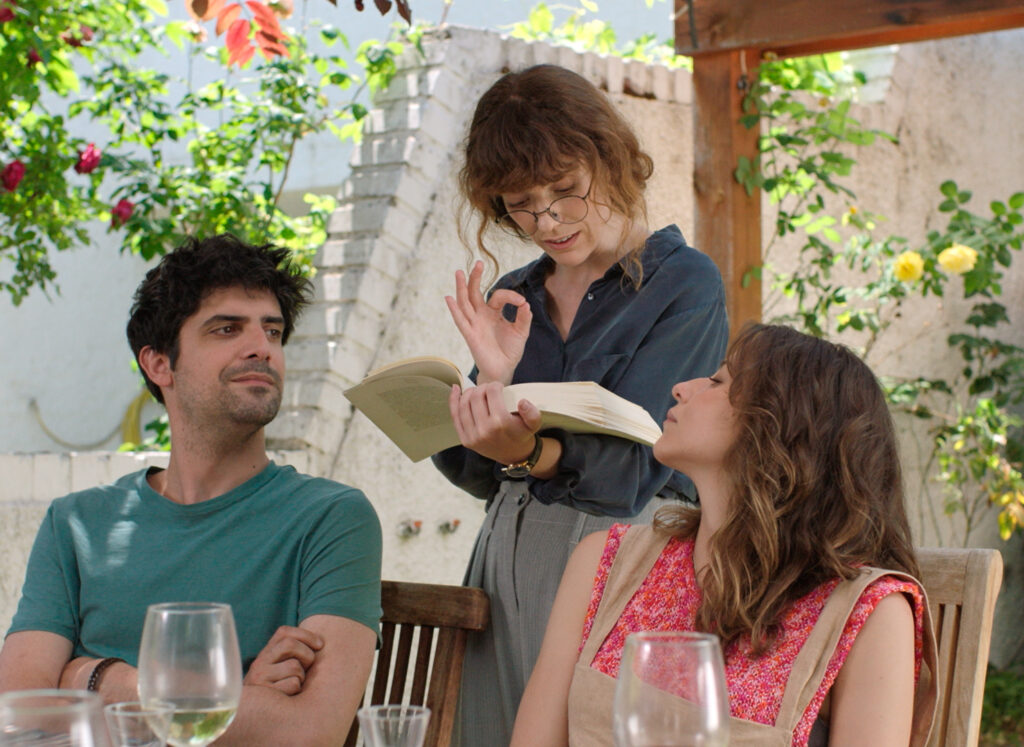 Two couples in their thirties have heated discussions on the essentials of life unfolding between Madrid and the neighboring countryside, imbued with enchanting melancholy and gentle humor.
In Spain there is a tradition called "la hora del vermut" (the vermouth hour) which refers to a little stretch of time before lunch when you sip vermouth to prepare your stomach for the meal to come. Spanish director Jonás Trueba's "You Have to Come and See It" only just crosses la hora mark, but it is as sociable and swiggable as a draught or 10 of sweetly fortified wine. In fact, it's an aperitif that proves so satisfying, so simple and sunny and sage, that you might find yourself filling up on its drowsily erudite, oddly nourishing pleasures and forgetting about lunch altogether. – Jessica Kiang, Variety
Jonás Trueba
ES 2022 | German Premiere
64 min | Spanish
Jonás Trueba

Born 1981 in Madrid, son of director Fernando Trueba and nephew of director David Trueba. Active as a producer, as a novelist and screenwriter, and as a theatre and film director.
Films (selection)
Todas las canciones hablan de mí 2010 | Los ilusos 2013 | Los exiliados románticos 2015 | La reconquista 2016 | La virgen de agosto 2019 | Quién lo impide 2021 | Tenéis que venir
a verla 2022
Credits
B: Jonás Trueba | K: Santiago Racaj | S: Marta Velasco | T: Álvaro Silva Wuth | P: Los Ilusos Films | V: Bendita Film Sales | Mit Itsaso Arana, Vito Sanz, Francesco Carril, Irene Escolar