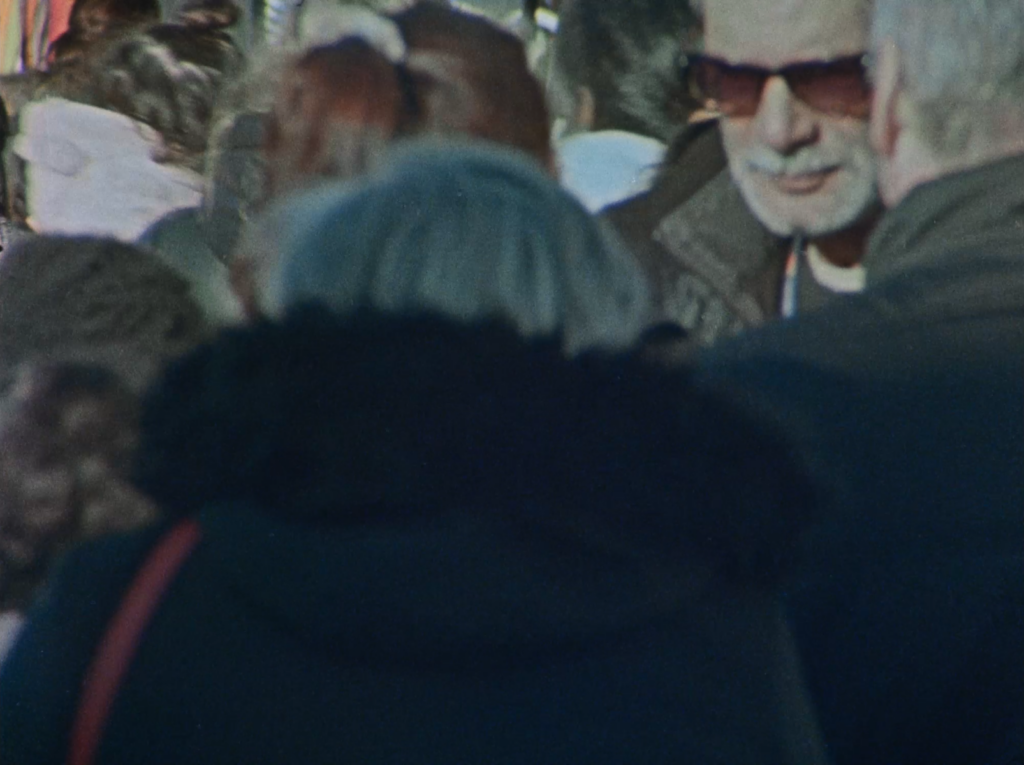 Triangle of democracy: Public square, speech, election.
Somewhere in France during the presidential campaign.
Jacques Sorrentini Zibjan
FR 2023 | German Premiere
9 min | no dialogue
Jacques Sorrentini Zibjan

Born in 1985 in Marseille. He first studied physics and then photography in Arles and cinema in Lussas. His current work concerns films, installations and sound creations, mainly using analogue media.
Films
Le bien ne fait pas de bruit 2020 | Temps conté 2021 | Promise to love me all 2023
Credits
B+T+M+P+V: Jacques Sorrentini Zibjan | S: Alix Tulipe, Jacques Sorrentini Zibjan