CATALOG [PDF]
thursday 06 oct
7 p.m.
filmmuseum
munich
opening night
El sembrador de estrellas (The Sower of the Stars)
Lois Patiño | ES 2022 | 25 min | Japan. OV Engl. ST
With Yumiko Teramoto, Tetsuro Mareda
In the deep night, the silhouette of Tokyo shines in the distance. Ships come across the water, people sleeping on board. The night liquefies. The film is pure aesthetics of the ephemeral, is ethereal and fantastic.
Burial | German Premiere
Emilija Škarnulytė LT / NO 2022 | 60 min | Lithuanian OV Engl. ST
The dismantling of the Lithuanian nuclear power plant Ignalina, the most powerful nuclear reactor in the world during the Soviet era, turns into a symbolic funeral. Imaginary images conquer the technoid world. A snake lashes along the control panels, a vague metaphor for the fall from grace that mankind is committing against nature. A plea against the peaceful use of nuclear power that begins to float poetically and is at the same time politically explosive.
Aralkum | German Premiere
Daniel Asadi Faezi, Mila Zhluktenko UZ / DE 2022 | 13 min | Kazakh OV Engl. ST
"First the water disappeared, then the fish and later even the foxes. In the end, only man remained. Aral," the narrator finally addresses the lake, "when my children ask me about you, what can I tell them?"
Guests: Daniel Asadi Faezi, Mila Zhluktenko
Followed by pop-up reception at St.-Jakobs-Platz
friday 07 oct
5.30 p.m.
werkstattkino
munich vibrations 01
World Premiere
Ciné Maudit Séance
Groupe Maudit DE 2022 | 102 min | German OV
Show of works by the underground artist group Groupe Maudit, active in Munich. "Maudit," is "hateful and despicable, hideous, appalling, obnoxious and disgusting, gruesome, diabolical, pathetic, damned, stormy, forbidden, crashed, mangy and driven." But also "untouchable and seductive." But above all, unpredictable!
Guest: Groupe Maudit
6 p.m.
filmmuseum
munich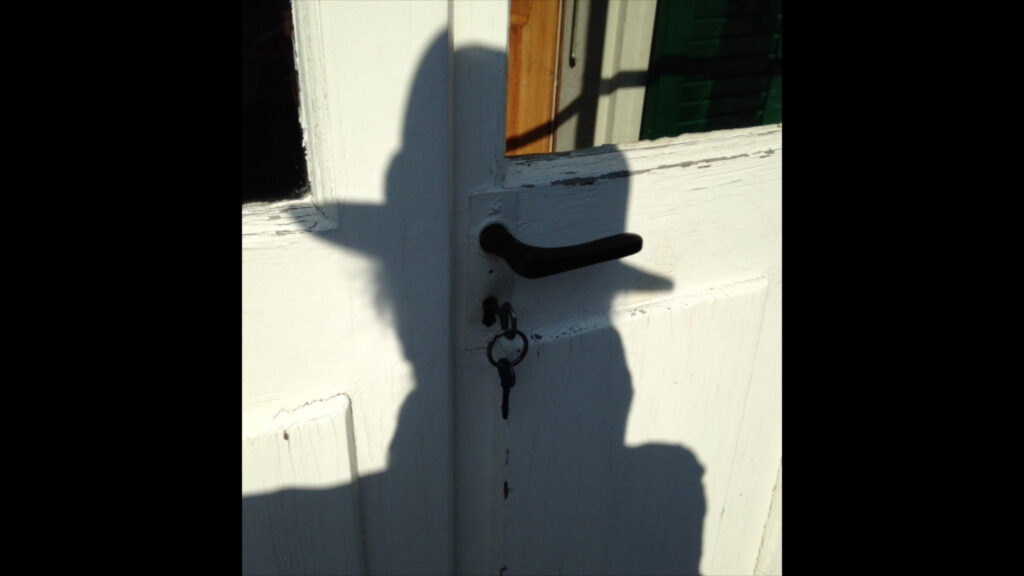 À Vendredi, Robinson
Mitra Farahani FR/CH/IR/LB 2022| 96 min | Farsi, French, Engl. OV Engl. ST
With Jean-Luc Godard, Ebrahim Golestan
Humorous competition of giants. In Sussex, Iranian writer and filmmaker Ebrahim Golestan receives a message from Jean-Luc Godard on Lake Geneva. For 29 Fridays, the two 90-year-old Robinsons outdo each other in a multi-media correspondence.
Guest: Fabrice Aragno
7.30 p.m.
werkstattkino
Länderfokus
Ukraine – Babylon'13
Admission 10€ | Entrance fee go to Babylon'13
Ukrainian OV Engl. ST
Since the "Revolution of Dignity" on Maidan Square, the Ukrainian documentary film collective Babylon'13 has been making activist and essayistic films for the civil struggle for democracy. As a mosaic of "film splinters", the short film program bears multi-perspectival witness to a broken world.
Guest: Mila Zhluktenko
9 p.m.
filmmuseum
munich
German Premiere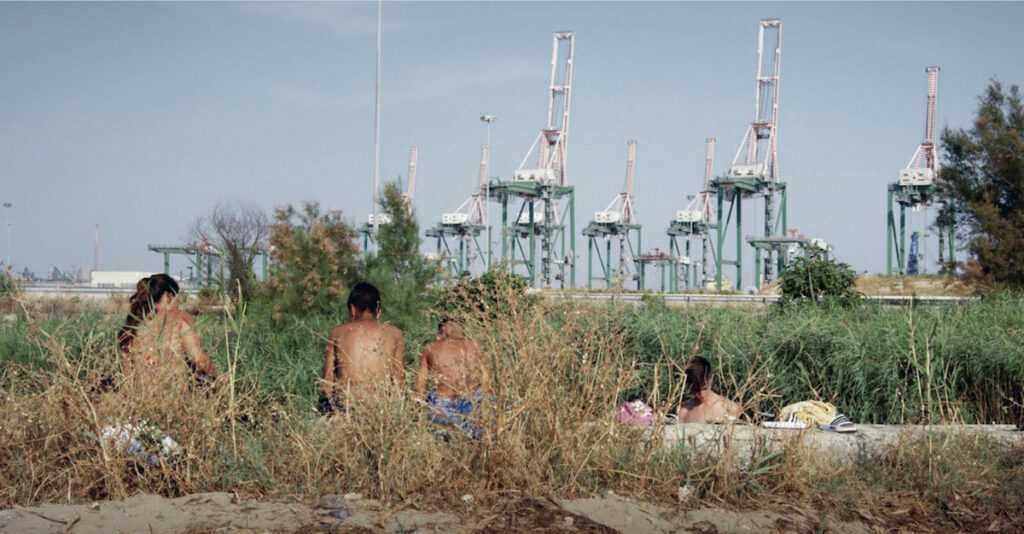 Tara
Volker Sattel, Francesca Bertin DE/IT 2022 | 86 min | Ital. OV Engl. ST | German Premiere
In Taranto, Apulia, the steel factory dominated life for decades. Air pollution and fractures in the social fabric of the more than 3,000-year-old city are the result. Now the traditions and myths collide with the ominous belief in progress. Attentively, Volker Sattel's camera captures the contrasts and subtle nuances of a betrayed place that won't give up.
Guests: Volker Sattel, Francesca Bertin
9.30 p.m.
werkstattkino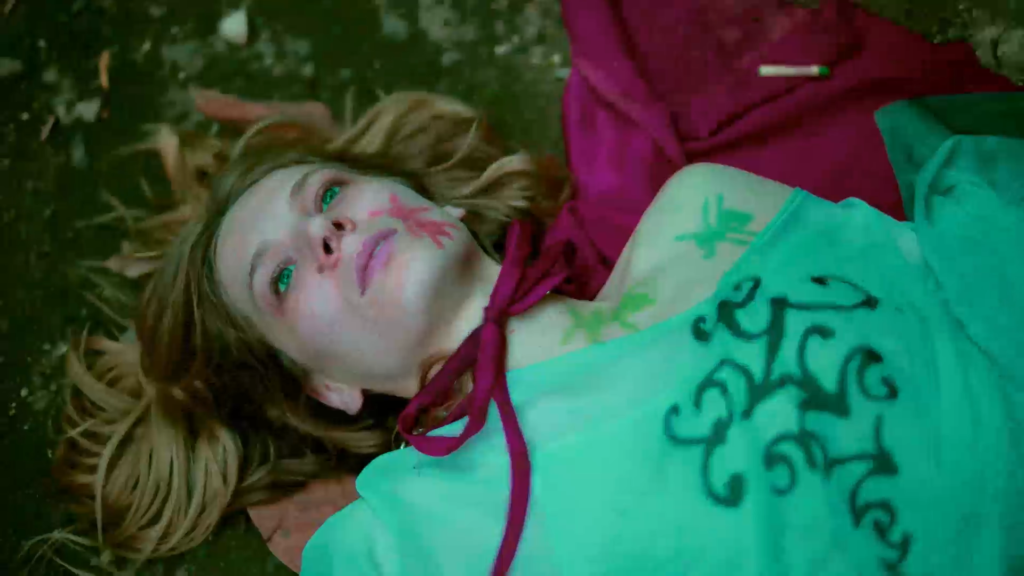 Love Is A Dog from Hell
Khavn DE / PH 2021 | 90 min | Tagalog, Engl. OV Engl. ST
With Lilith Stangenberg
Hunger, poverty, violence and drugs strike a chord in this visually stunning cacophony of the big city, while Lilith Stangenberg fights her way to the cemetery as the furious Orphea. She wants to bring her beloved Eurydiko, who has just perished from food poisoning, back to the living.
saturday 08 okt
6 p.m.
filmmuseum
munich

Artist in Focus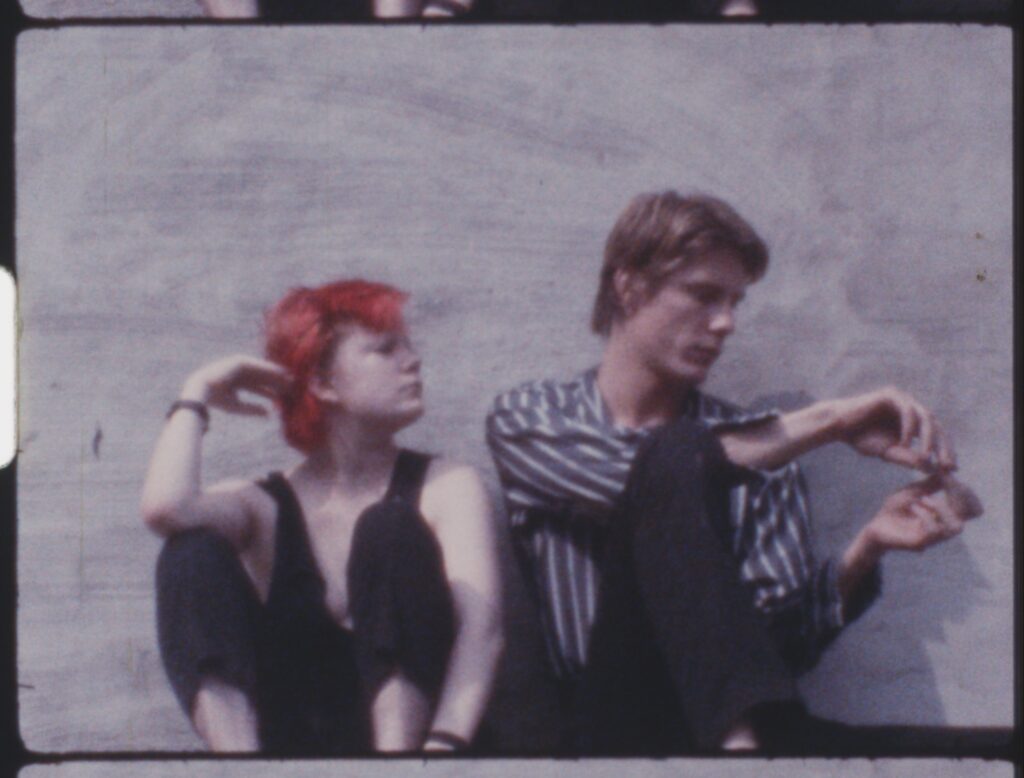 Harald Vogl
"New York Trilogy", Prolog & Part I
Dear Jimmy USA 1978 | 63 min | Engl. OV | digital from Super-8
Film project in the New York post-punk scene, in which Mudd Club founder Anya Phillips refuses to appear as Anna Karina in another Godard remake. Classic of the No Wave!
Only You USA 1981 | 69 Min | Engl. OV | digital from Super-8
With Jim Jarmusch, Gary Indiana, Earl Garett Jr., Raoul Mignuchi u.a.
Murder mystery in which the genre elements are merely pretexts for a series of haunting, latently homo-erotic encounters.
Guest: Harald Vogl
7.30 p.m.
werkstattkino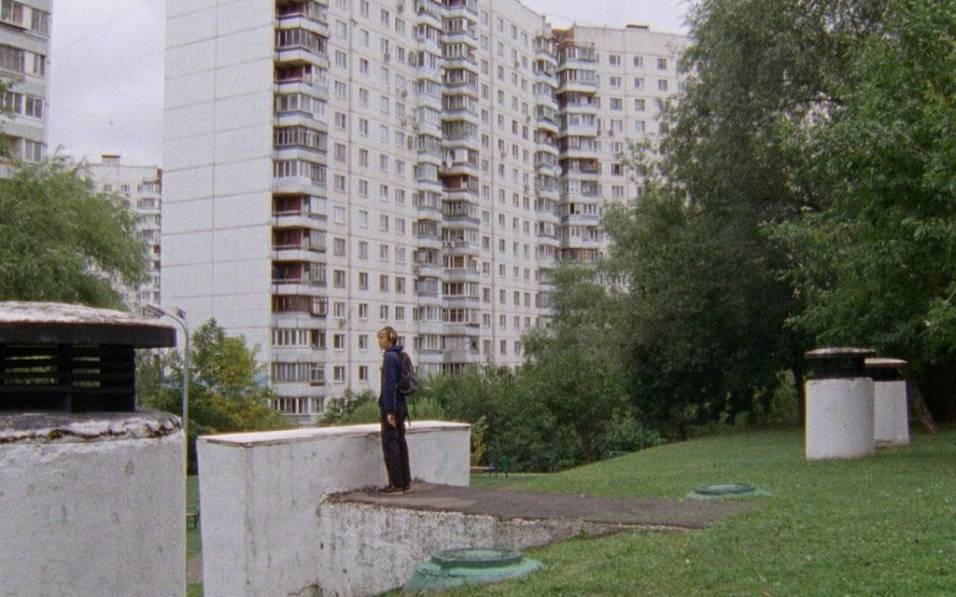 Detours (Obkhodniye puti)
Ekaterina Selenkina RU/NL 2021 | 73 min | Russ. OV Engl. ST
The streets, buildings and terrains vagues of Moscow show much prefabricated construction, little glamor. A young man walks the desolate places and hides packages. A dangerous job, because drug possession alone is severely punished in Russia. Thoughtful topography of a city that has become abstract.
Guest: Ekaterina Selenkina
9 p.m.
filmmuseum
munich
German Premiere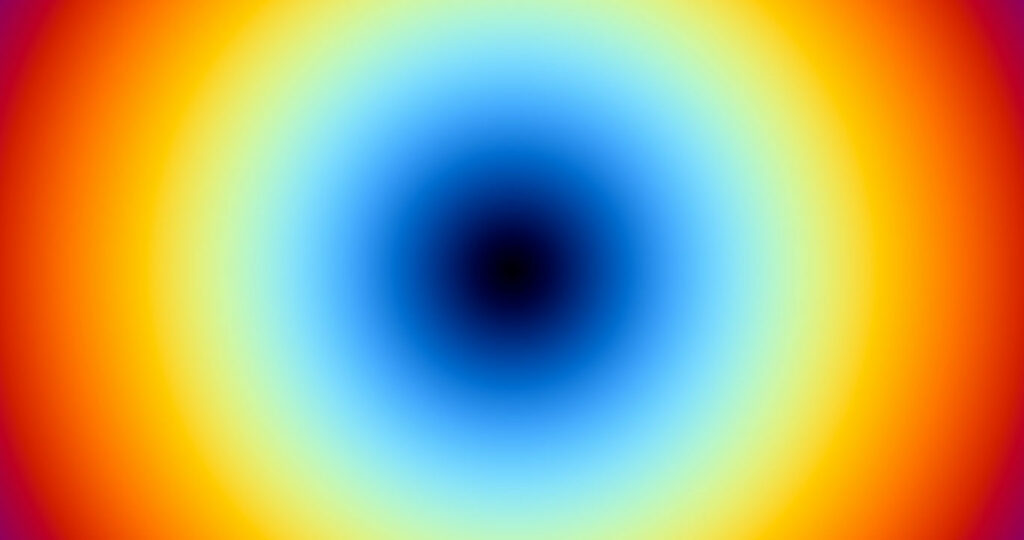 Answering the Sun | German Premiere
Rainer Kohlberger AT 2022 | 60 min | no dialogues
Seduction, overstimulation and deception of the senses. Monochrome pumping color surfaces. Drone sounds: staged here is nothing less than the sun itself. The abstract long film brings us in a psychedelic screen trip to maximum visual, auditory and ultimately physical experiences.
Guest: Rainer Kohlberger
9.30 p.m.
werkstattkino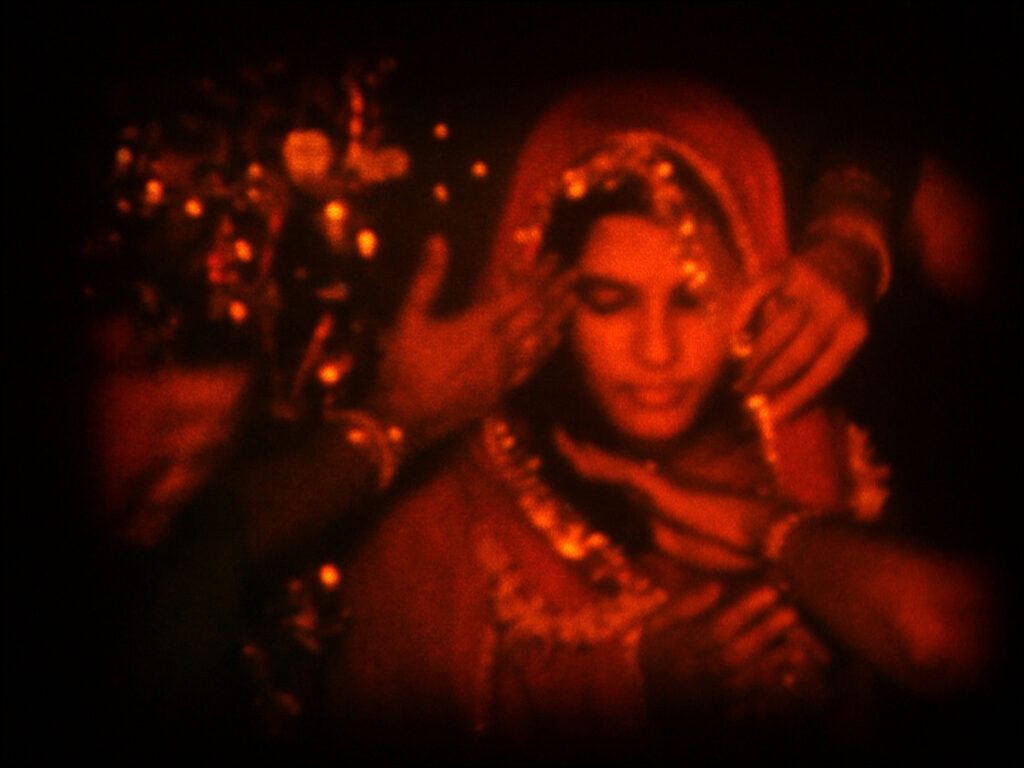 A Night of Knowing Nothing
Best Dokumentary, Cannes
Payal Kapadia FR/IN 2021 | 96 min | Hindi, Bengal. OV Engl. ST
A box of love letters is found on the campus of the Film and Television Institute of India. They bear witness to the incursion of the Hindu nationalist BJP under Prime Minister Narendra Modi, in office since May 2014, into the left-liberal environment of the film school. Dreamlike 16mm images, taken from a fictional archive, show a society that has become wistful and can no longer afford sentimentality.
sunday 09 oct
11 a.m.
theatiner
Il Buco
Michelangelo Frammartino IT/FR/DE 2021 | 93 min | Ital. OV Engl. ST
Documentary and extremely accurate reenactment of the expedition to one of the deepest caves in the world, discovered in 1961 in Pollino, southern Italy. Deep down it goes into the "buco" the maw of the earth.
5 p.m.
filmmuseum
munich

Artist in Focus

Harald Vogl
"New York Trilogy", Part II & III
OK Today Tomorrow USA 1983 | 90 Min | engl. OV | digital from Super-8
A series of encounters among four sophisticated New Yorkers stages tense moments of youthful angst.

Measure Taken USA 1984 | 81 min | Engl., Chin. OV Engl. ST | digital from Super-8
Anti-war protests, union parades, marching bands, street dance, and residents of Manhattan's Chinatown kaleidoscope into a poetic political study of bodies, violence, and the longing for utopia.
Guest: Harald Vogl
7.30 p.m.
werkstattkino

Camuflaje (Camouflage)
Jonathan Perel AR 2022 | 93 min | Span. OV Engl. ST
Topography of the horror of the Argentine military dictatorship. The Campos de Mayo army compound was once a concentration camp, and the author Félix Bruzzone's parents "disappeared" here. Jogging, he measures the formerly forbidden zone like a Tarkovskyan stalker running through and away from history.
9.30 p.m.
werkstattkino
Artist in Focus

Harald Vogl
Candide in the Americas USA 1986 | 60 min | engl. OV
Candid's adventures in America, as a happening and period picture, including a balloon ride. On the steamer it's going back to Europe. Freely adapted from Voltaire.
Güle Güle AT 1985 | 20 min | Engl., German OV
The sketch for "Candide" in the style of cinéma vérité.
Guest: Harald Vogl
monday 10 oct
5.30 p.m.
werkstattkino
German Premiere
Berlin JWD | German Premiere
Bernhard Sallmann DE 2022 | 74 min | German OV Engl. ST
"Janz weit draußen", outside Berlin: There's the Spree-Teltow Pyramid, the Arkenberge, the Dichtervillen. Everything is as spectacular as it is banal. A true eye opener.
Guest: Bernhard Sallmann
6 p.m.
theatiner
German Premiere
Aftersun | German Premiere
Lluís Galter ES 2022 | 70 min | Catalan, German OV Engl. ST
Summer by the sea. Three teenagers spy on a seasonal worker dressed as a bear, and a kidnapping story fuels their imagination. Amalgam of documentary exploration, detective story and fairy tale.
7.30 p.m.
werkstattkino
Short Encounters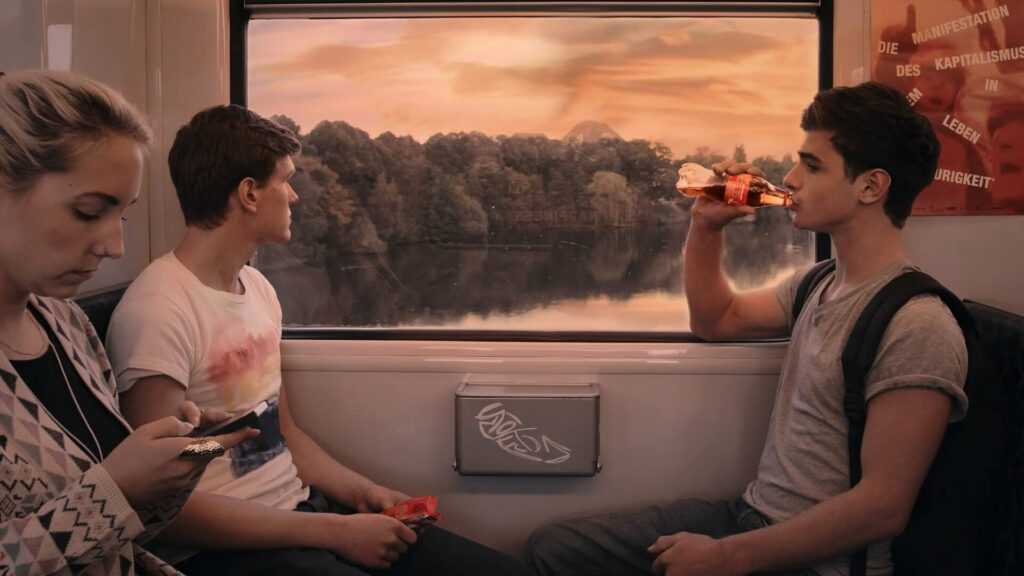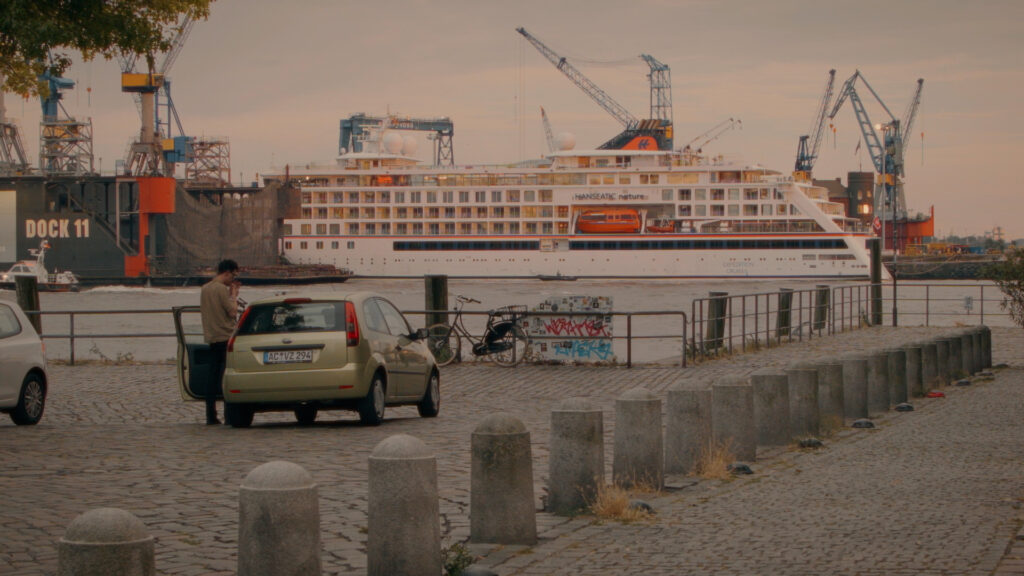 First Time
Nicolaas Schmidt DE 2021 | 50 min | No dialogues
A Common Sensations Music Movie. On the road, listening to music. The world changes. Two boys meet.
Islands in the City
Marian Freistühler DE 2021 | 23 min | German OV Engl. ST
Cruise ships are anchored in the port of Hamburg. A young man, stranded on the banks of the Elbe, watches couples in the sunset. He buys some snacks and imagines life on the other side of the river.
The Deluge
Frédéric Jaeger DE 2021 | 13 min | German OV Engl. ST
Martin and his little daughter are supposed to meet the mother now, but she prefers to have fun with friends on the jetty as if there were no tomorrow.
Guests: Marian Freistühler, Frédéric Jaeger, Nicolaas Schmidt
9.30 p.m.
werkstattkino
Labor of Love

Film School Friedl Kubelka
"Where the skill follows the will." Dante's famous bon mot is the motto of the Vienna School of Independent Film, which focuses on the passion for a subject and its realization on analog film material. A showcase of works on the possibilities of analog.
Guests: Gudrun Fürlinger (Alumna), Philipp Fleischmann (school director)
tuesday 11 oct
6 p.m.
theatiner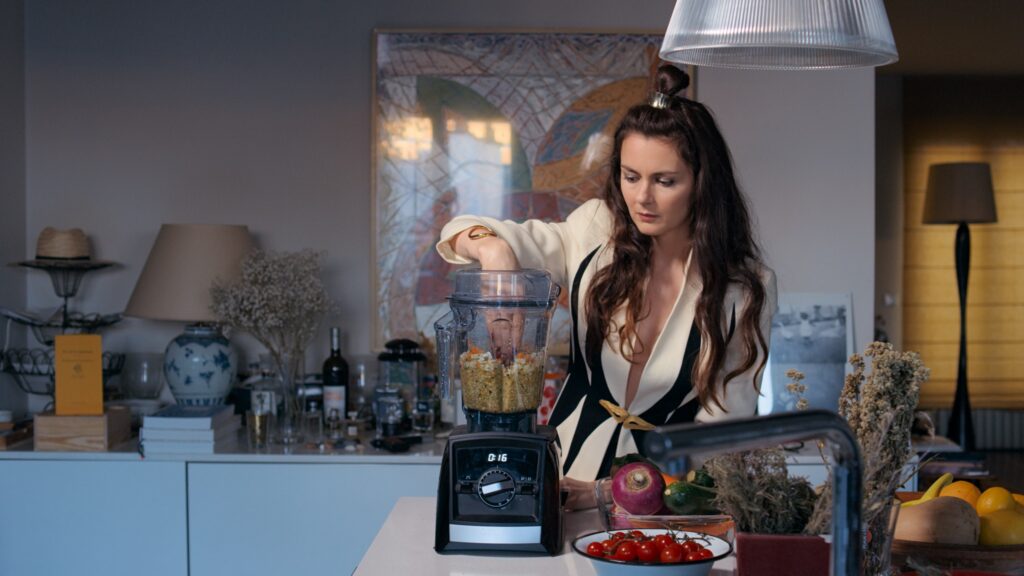 Coma
Bertrand Bonello FR 2022 | 80 min | French OV Engl. ST
With Julia Faure, Gaspard Ulliel, Vincent Lacoste, Louis Garrel
Lockdown because of too much heat: What Bonello continues to spin as a phantasm of the Corona experience came dangerously close to reality this summer. Hypnotic mixture of essay, diary and horror vision about a young woman who meets the perfect net appearances of the influencer Patricia Coma.
7.30 p.m.
werkstattkino

Rampart
Marko Grba Singh RS 2021 | 61 min | Serb. OV Engl. ST
An abandoned apartment in Belgrade. Dark corners, nooks and outlines of furniture long since cleared away awaken memories of the filmmaker's childhood. Old video recordings of his grandfather are the vehicle for a journey through time: Back to childhood in Yugoslavia in the late nineties. With family, garden house, hamster and dog – and artillery on the horizon.
9 p.m.
werkstattkino
Long Night Short
UNDERDOX Short Film Reel
Admission: 10€ incl. drink | approx. 120 min
The ultimate short film night shows itself to be experimental, surprisingly entertaining and definitely perfect in form. Selected "dox & exp" by Karin Fisslthaler, Siegfried A. Fruhauf, Michaela Grill, Henry Hill, Anssi Kastonni, Rainer Knepperges, Lukas Marxt, Sasha Pirker, Jovana Reisinger, Jakub Vrba and many others.
With Guests

wednesdy 12 oct
5 p.m.
werkstattkino
Munich Vibrations 02
Uraufführungen
Height Limit
Aiki Shin Maudit & Marcel Ralle DE/JP 2022 | 40 min | No dialogues
Hypnotic mobility trip through Japan.
A Palace Built from Dirt and Crystals
Luzi Huber DE 2022 | 30 min | German OV
Autoreferential journey into the interior of felt spaces and constructed identities.
Guests: Luzi Huber, Aiki Shin Maudit & Marcel Ralle
6 p.m.
theatiner
El Gran Movimiento
Kiro Russo BO/QA/FR/CH 2021 | 85 min | Span. OV Engl. ST
Elder, a miner, travels to La Paz, Bolivia, terminally ill, to demonstrate against the loss of his job. Like him, the city is on its last legs. A shaman and a fortune teller are called in to help. An almost fantastic tale that comes directly from the documentary abysses of a mystically conceived world.
7.30 p.m.
werkstattkino
German Premiere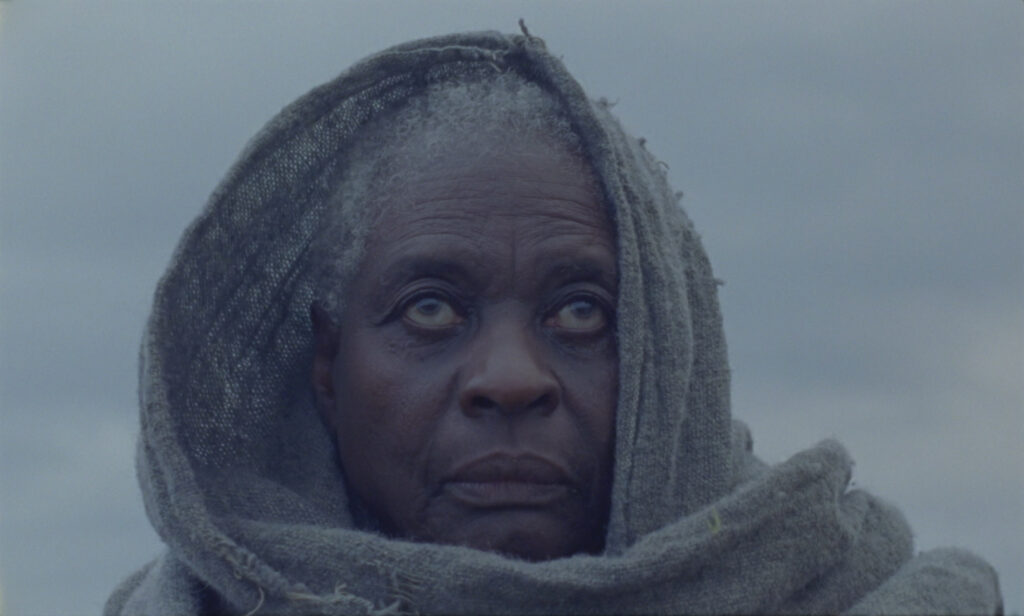 Magdala | German Premiere
Damien Manivel FR 2022 | 78 min | no dialogues
With Elsa Wolliaston
Physical cinema and masterpiece of sensual mysticism. Dancer Elsa Wolliaston ("Isadora's Children") heaves her powerful body through a European jungle. By now arduously aged, she embodies the aged Mary Magdalene, a figure of art history lost in love, here once again reanimated in an impressive physical presence.
9.30 p.m.
werkstattkino
closing night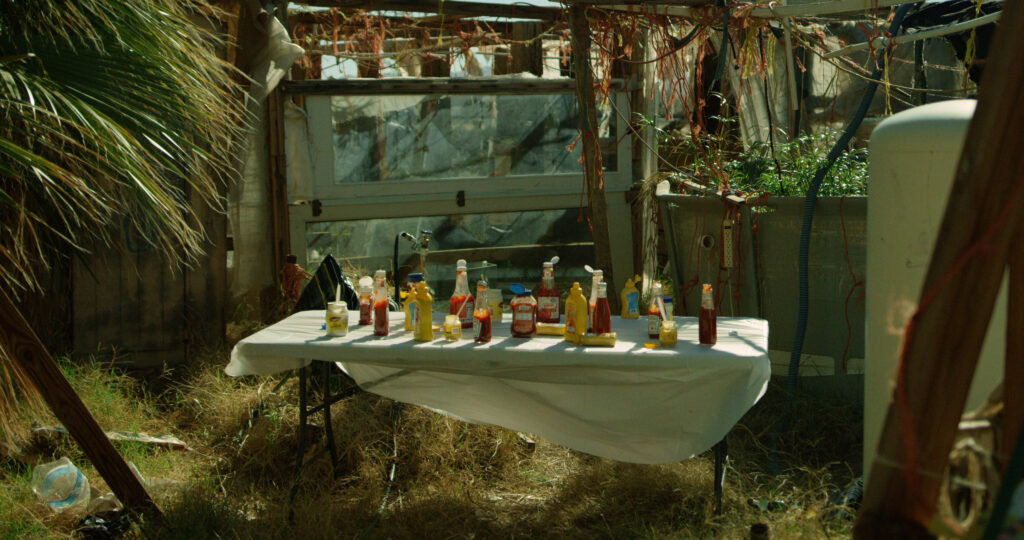 Concluding: final absacker
Way Out Ahead of Us
Rob Rice USA 2022 | 87 min | engl. OF
In Daggett, a town of 200 people in the middle of the California desert, a man keeps his incurable illness a secret from his daughter, who wants to move to Los Angeles. A social drama with documentary underpinnings that aims right at the heart of the American dream.