Let's remember the year 2022.
The pandemic was barely over, the Berlinale was barely over, spring was barely to dawn when the Russian war of aggression against Ukraine began on 21 February 2022. The countries of the EU and also film schools and festivals created special programmes for the people and filmmaking from Ukraine. An awareness was formed: to draw attention to the problems of the post-Soviet era. In the course of solidarity with Ukraine under the hashtag #StayWithUkraine, panels, country focuses and fundraising campaigns were formed.
However, the short-lived nature of our times means that attention is now waning. Special programmes for Ukrainian students have ended, panels are once again dedicated to other topics.
UNDERDOX, which showed the Ukraine programme "Babylon'13" curated by Mila Zhluktenko in 2022, does not want to forget the country and the young people growing up in war. In the second year of the Russian war of aggression, we are therefore dedicating our country focus to Ukraine.
"Over the Abyss" is a programme of five short films made by young Ukrainian filmmakers in 2020-21.
The programme has been developed by Oleksandr Hoisan of the Ivano-Frankivsk International Short Film Festival 4:3. The festival focuses on the niche of the 4:3 format, which has recently become popular among newcomers and young filmmakers. I-FISFF 4:3 was founded in 2021, in the brief respite between Corona and the war. All selected films participated in the national competition of the 2022 festival. Among them is the winner of the first festival edition.
"Over the Abyss" thus also tells less about war and national identity than about growing up under extreme conditions, but also about searching and finding youth. The focus is on artistic filmmaking, the desire to tell stories and the special format. Ukraine presents itself here as a young, awakening film nation.
saturday 07 oct 17:30 werkstattkino | guest: Oleksandr Hoisan
New City of Friends
This short film in the same time is a video performance that depicts modern Kolomyia, where the cult of Austria-Hungary coexists with the post-Soviet reality: the developer hires
a team of builders who, with thrift, brick by brick, dismantle old and uninhabitable real estate. Meanwhile, the artists invite fifteen-year-old Maksym to draw a walking route in Kolomyia: through the guide's narration, the map of the city is transformed into a multi-layered historical palimpsest, where Soviet names are mixed with modern urban folklore and traditional Western Ukrainian piety, and "dog paths" are manifested by official intonation.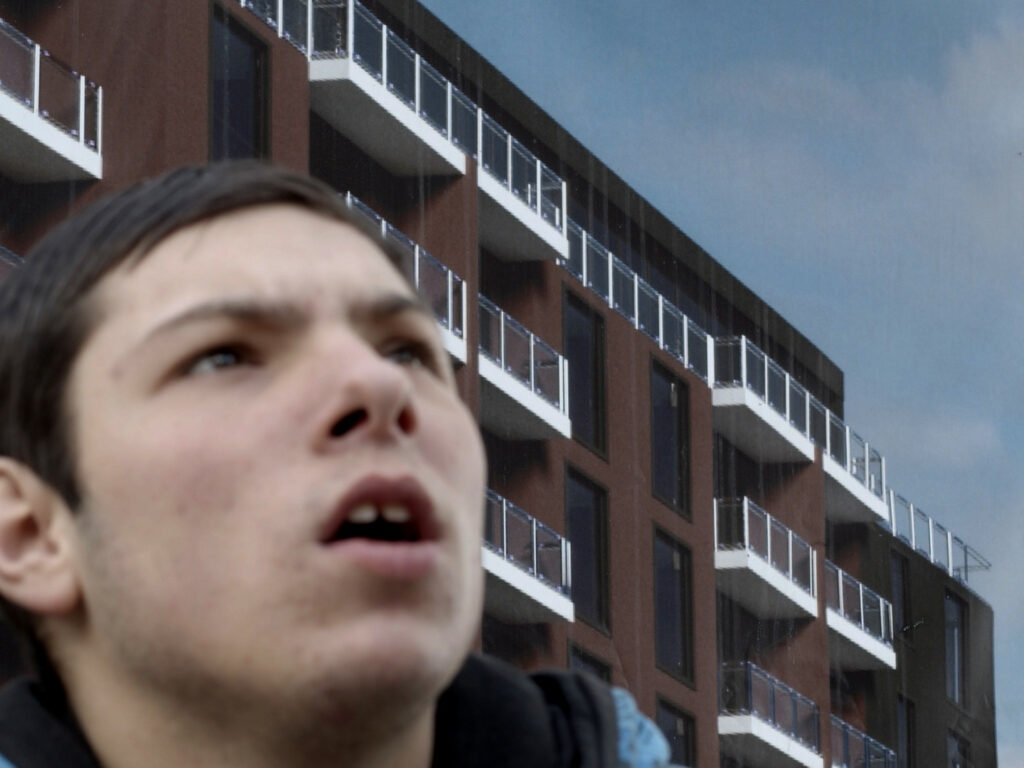 Yarema Malashchuk, Roman Himey
UA 2021 | 10 min
Anastasiia Babenko
UA 2021 | 17 min
The Diaper Cake
Lena and Vitia, both in their early 20s, are two kids who now have a kid of their own. In the postnatal hospital room, like in limbo, their first team project is to wake their son for
a feed. As the new parents repeatedly fail, they deal with the irreversible changes in their lives and with each other.
The diaper cake silently sits in the room, like a time bomb.
Leopolis Night
Polia, Solomiia, Mariia play in the local theater. After the spectacle, they meet a guy and walk through the night city together. Polia seems to fall in love with him. In the morning he will leave the city and they will not see each other again.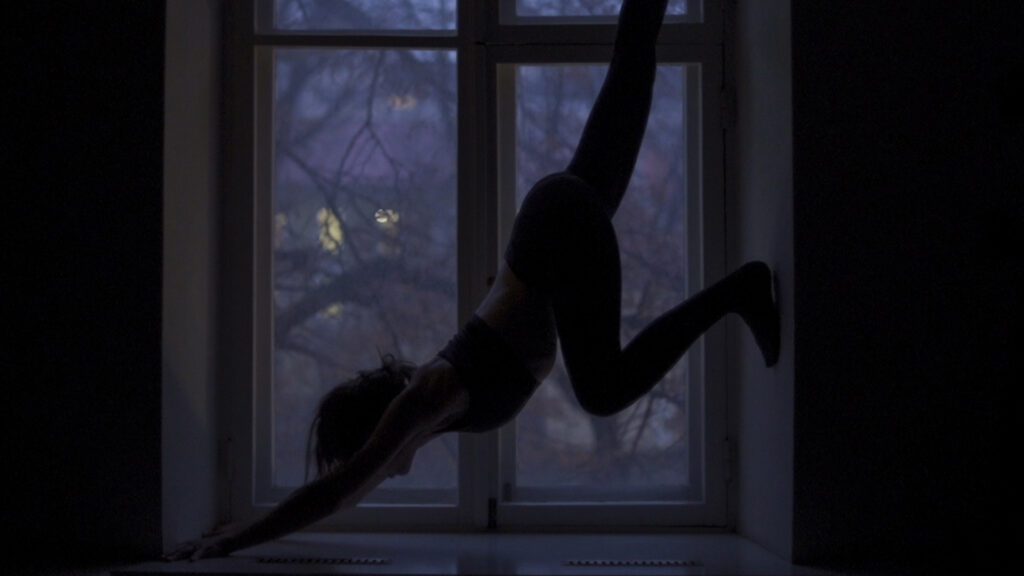 Nikon Romanchenko
UA 2021 | 26 min
Award National Competition 2021
Oleksandra Konoplia
UA 2021 | 21 min
Well, You Are a Fool Lisa
The main character, Lisa, lives with her mother, an indifferent sister and a silly dog. She sincerely believes that she will be able to fall in love with Vadik, imagining their relationship in the spirit of the 2000s movies. Once, having received an invitation to a party from Vadik, Lisa under the careful
guidance of friends decides to achieve her goal and meet the guy of her dreams.
Phase
10-year-old boy Yaryk spends the last days of summer vacation with his mother in the country. Playing in the woods, Yaryk and his friend Ihor see a young woman with a man but perceive their togetherness differently: Ihor believes they make love while Yaryk is sure that the woman is strangled by the man. Yaryk investigates the possible murder while discovering the countryside and his way towards his mother who is in deep grief for her husband killed at war in the east of Ukraine.
Mykola Zaseyev
UA 2020 | 20 min