Born 1994 in Munich. Lives and works in Vienna and Hamburg. Diploma studies in Fine Arts (Photography class Gabriele Rothemann) at the University of Applied Arts Vienna. Since 2023 Master's degree at the University of Fine Arts Hamburg.
Exhibitions: Documenta14, ASFA, Athens 2017 | City Surfer Office, Prague 2018 | Fotografisk Center, Denmark 2018 | Taurage Region Museum, Lithuania 2020 | Fotogalerie Wien 2021 | LLLLLL Galerie, Vienna 2021 | EMOP, Austrian Cultural Forum Berlin, 2023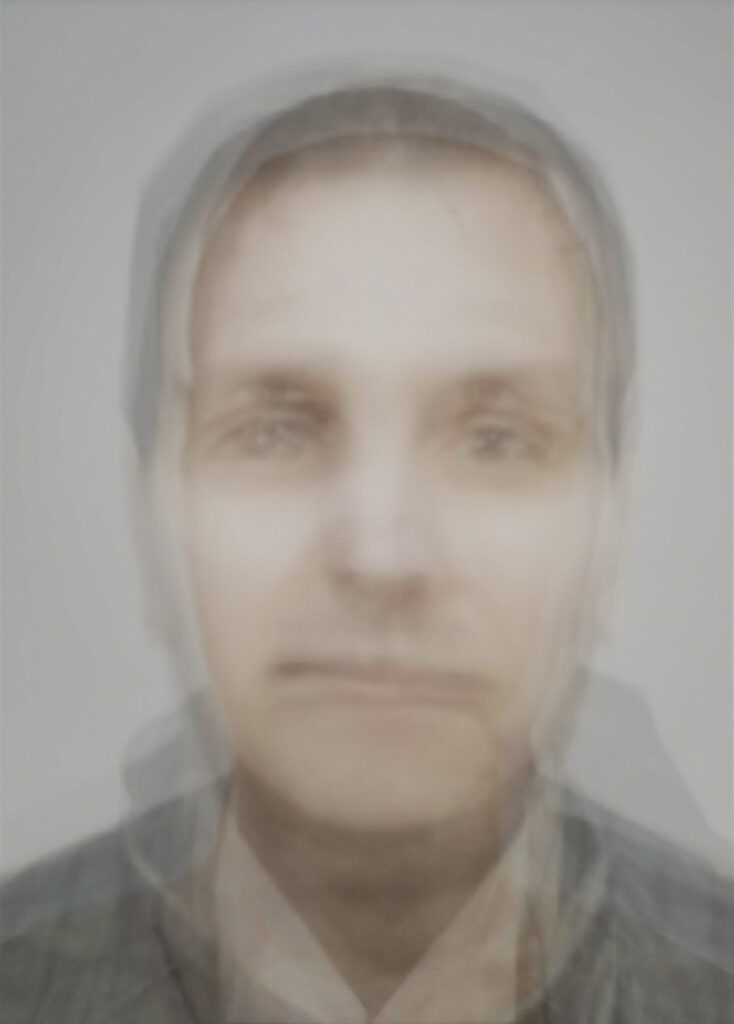 binary tree : profiles : missing node | 2022 | 6:56 min, loop
Video, Sound, Screen | English
The video "binary tree : profiles : missing node" shows a constantly changing superimposition of 8 portraits. Little by little, the individual faces become visible. Then they briefly introduce themselves and indicate a relationship to each other before disappearing again into the mass of the image. Everything about these people, however, is a fictitious and artificial creation; the starting point was various low-poly 3D characters whose faces were merged with the always identical headshot of a real person and then animated – to match the voiceover.