Born 1990 in Munich. Lives and works in Munich. Studied sculpture in Munich and at the Academy of Fine Arts Munich (Stefan Huber & Alexandra Bircken class). Graduates as a master student in 2019.
Exhibitions: Space N.N.,Munich 2023 | Villa Stuck, Munich 2022 | PLATFORM, Munich 2022 | Austrian Sculpture Park, Graz 2022 | Galerie im Schlosspavillon, Ismaning 2021| Artothek, Munich 2020 | Positions Art Fair, Berlin 2019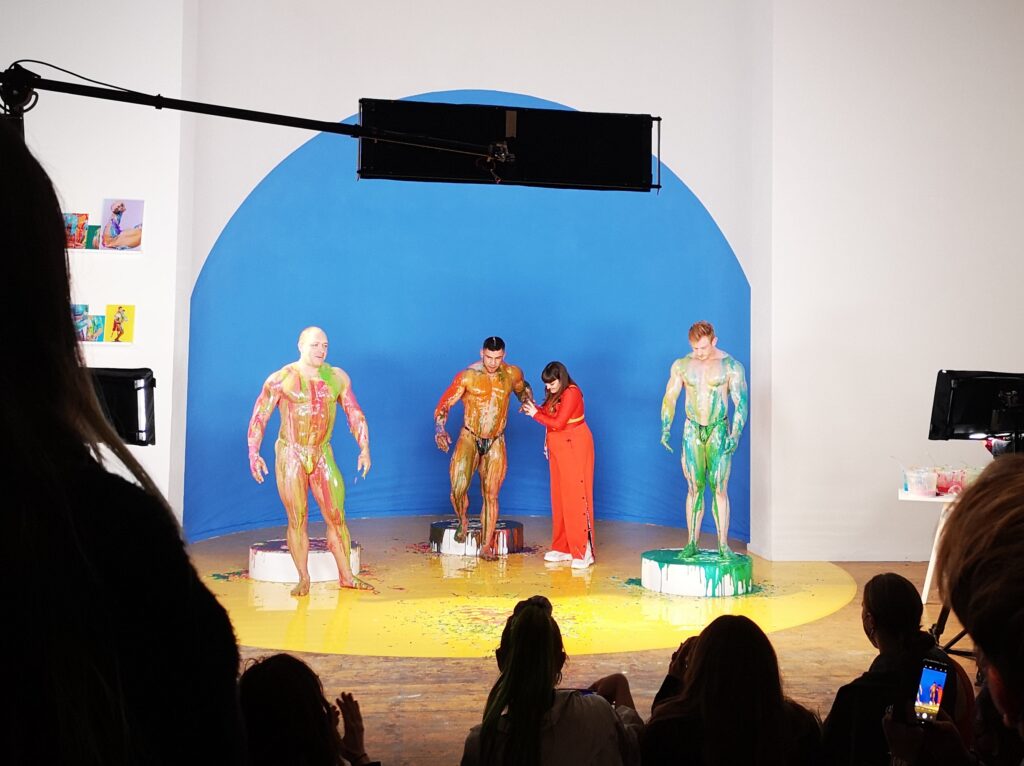 Sugar Muscles – Behind the Muscles
2022 | 21:50 / 14:05 min
2 channel video installation | 2 monitors on lacquered dumbbells, lacquered weight plates, sports mats, lacquered dumbbells
In her "Sugar Muscles" series, Julia Walk works with three professional bodybuilders. She douses them performatively with coloured icing. The artist is interested in researching female gauze, shifting object/subject relationships and dealing with fragile masculinity.