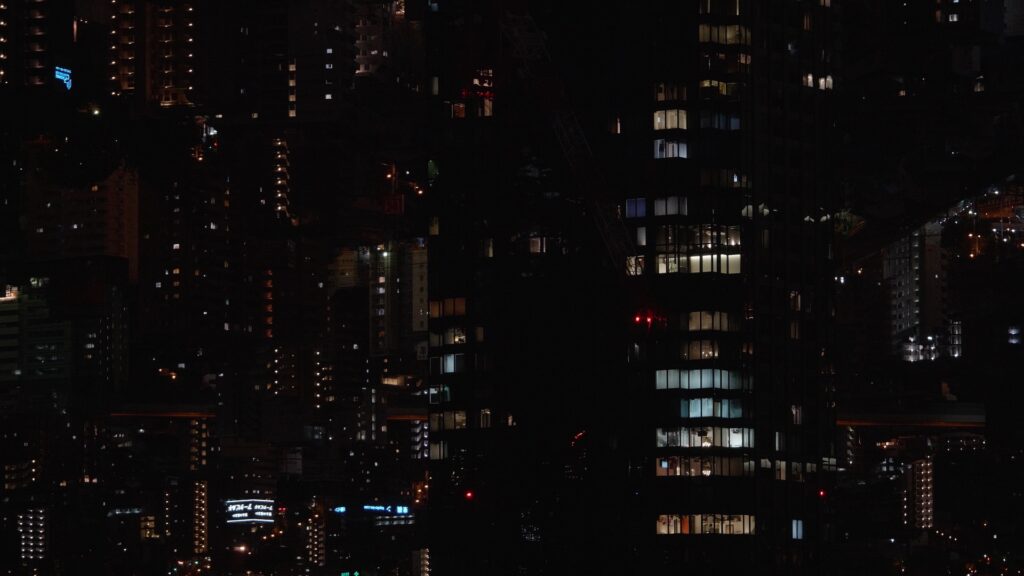 Experimental documentary featuring Japanese urban architecture. A time capsule of sorts, centered on (biological or artificial) brain states, it makes different themes and voices converge and connect in a rhizomatic, multitasking structure reminiscent of musical counterpoint.
Kenji Ouellet
DE 2022 18 min | English
Kenji Ouellet

Born in Québec, Canada, lives in Berlin. He studied piano (City University of New York), digital art (University of Applied Arts, Vienna) and experimental media design (film, University of the Arts, Berlin).

Films (selection)
Lektion 13 2005 | Self cinema No 1 2007 | Touchscape 2011 | I am One 2016 | In Dog Years, I'm Dead 2017 | Reprise 2021
Credits
R+K+S+SD: Kenji Ouellet