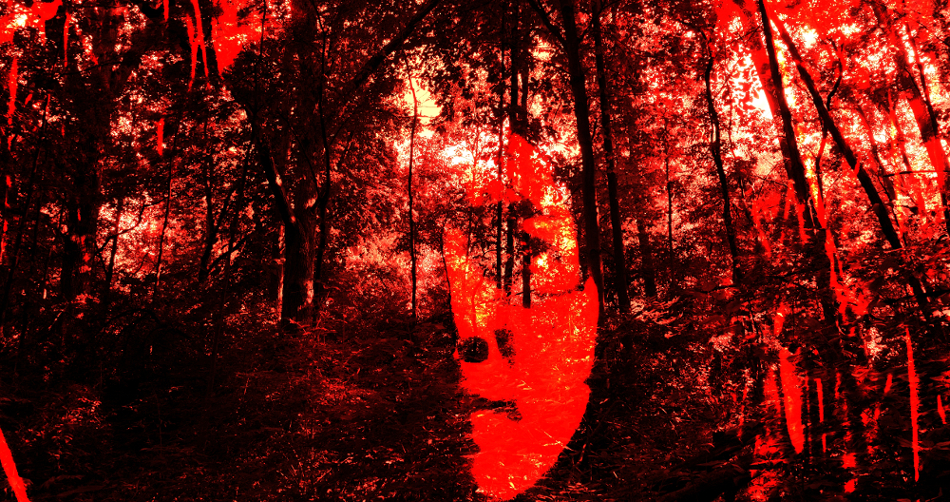 Film über den Vater, Vietnam-Veteran, der sich in einen halluzinogenen Fiebertraum verkehrt. Die einzigen Bilder des Films zeigen den bewaldeten Park vor Wilkersons Elternhaus; es sind bewegende Porträts einer überfüllten Flora, die an den Dschungel Vietnams erinnern mögen, bis Wilkerson Vietnam selbst buchstäblich überlagert. In diesem Film ist der Krieg nie wirklich zu Ende gegangen, jedenfalls nicht in einer Weise, die von Bedeutung ist.
"The bigger the fuck-up, the bigger the medal." – Travis Wilkerson
Travis Wilkerson
USA/HR 2023 | Deutsche Premiere
62 min | Englisch
Travis Wilkerson

Geb. 1969 in Denver, USA, wuchs in den Bergen von Colorado und Montana auf. Er studierte Sprachen und Literatur, bevor er Filmemacher wurde. Eine Begegnung mit dem legendären kubanischen Filmemacher Santiago Alvarez beeinflusste ihn maßgeblich. Seitdem macht er Filme in der Tradition des "Dritten Kinos". Diverse Publikationen und Lehr-tätigkeiten zum Film an Universitäten, zuletzt außerordentlicher Professor für Dokumentarische Praxen an der Duke Kunshan University in China.
Filme
An Injury to One 2002 | Who Killed Cock Robin? 2005 | Proving Ground 2009 | Distinguished Flying Cross 2011 | Far from Afghanistan 2012 (8. UX) | Machine Gun or Typewriter? 2015 (10. UX) | Did You Wonder Who Fired the Gun? 2017 | A Brief History of the Obliteration of Hope 2019 | Nuclear Family 2022 | The Fuckee's Hymn 2023
Credits
R+K+T+S: Travis Wilkerson | M: Hellish Cashtrap | P: Creative Agitation