Filmmaker in focus: virgil vernier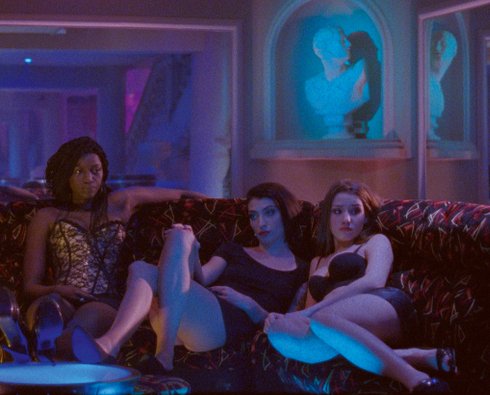 Mercuriales

FR 2014
108 min | 16mm auf HD | French

B: Virgil Vernier, Mariette Desert
DOP: Jordane Chouzenoux | S: Julien Sicart, Simon Apostolou | E: Raphaëlle Martin-Holger | M: James Ferraro | P: Kazak Productions, Arte France Cinéma | D: Kazak | With Philippine Stindel, Ana Neborac, Jad Solesme, Annabelle Lengronne, Sadio Niakate

Saturday | 12 oct | 6.30 pm | werkstattkino

Mysterious and soulful, Virgil Vernier's debut fiction feature has its eyes on the night skies and its feet firmly planted on concrete. Somewhere in a Paris banlieue backcountry of brutalist housing projects, two young women, Lisa and Joane, strike up a friendship and wonder about their futures. Vernier maps out the women's psychological landscape with close attention to the shared space of hanging out and the momentary pressure points when their ideas about the world bump up against reality. (Nicolas Rapold, Film Comment)
Sophia Antipolis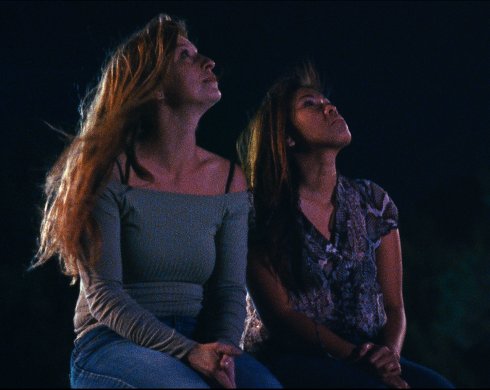 FR 2018
98 min | 16mm on HD | French

B: Virgil Vernier | DOP: Simon Roca, Tom Harari | E: Charlotte Cherici | S: Jean Collot, Olivier Viellefond, Simon Apostolou | P: Kazak Productions | D: MK2 | Mit Dewi Kunetz, Sandra Poitoux, Hugues Njiba-Mukuna, Bruck, Lilith Grasmug


Saturday 12 oct | 9.00 pm | Filmmuseum

Vernier's attention to the surreal in the everyday and the mythological in the trivial results in a disquieting psycho-geographic portrait of the obscure, seamy side of modern capitalism, where prophetic visions and wandering ghosts thrive without resolution.
"Sophia Antipolis proves that there are new voices out there experimenting with form, narrative and character, and finding new ways to address the political turbulence of the world, on the level of everyday experience." (Jonathan Romney, Sight & Sound)
Sapphire Crystal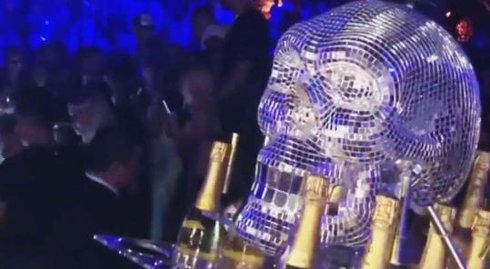 FR, CH 2019
German Premiere

31 min | i-phone on HD | French
B: Virgil Vernier | DOP: Sylvain Froidevaux
E: Charlotte Cherici | M: Nicolas Mollard | With Maxime Brueggler, Lou Cohen, Olivia de la Baume


Saturday 12 oct | 9.00 pm | Filmmuseum

Nightclub debates, girls from the East and contemporary totems paint a portrait of luxury and vanity that echoes the progress of a decidedly unique body of work. (Antoine Thirion, Locarno Film Festival)

Virgil Vernier born 1976 in Paris. Studied philosophy and art. After first documentaries he started his celebrated series with films between document and fiction, whose documentary content does not seem to be from this time or from this world. As if under a burning glass, the uncanny oddities of the world reveal themselves as socially critically anchored science fiction, captured in the sublime beauty of the 16mm material.


Films Autoproduction 2009 | Commissariat 2009 | Thermidor 2009 | Pandore 2010 | Orléans 2012 | Mercuriales 2014 | Sophia Antipolis 2018 | Sapphire Crystal 2019