The Shit and the Fan

curated by Vassily Bourikas
Keep on Walking Greece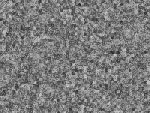 Anonymous Non Alcoholics – GR 2011 – Video – 2 Min.
A whiskey brand's current commercial for the Greek market, appropriated as found footage/ready made. Masses of "cool" people, wandering aimlessly in Athens under the sounds of "You'll Never Walk Alone". When a country has to rely on the aesthetics of TV ads to support its brand identity internationally then yes, there is a problem!
Daphne (No Water in Your Eyes)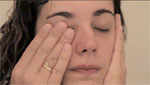 Danaé Papaioannou – GR/FR 2011 – Video– 5 Min.
A British reporter struggles to broadcast her story amidst the Athens riots. A Greek girl gets out of bed in a quiet Paris neighborhood.
Paris-based filmmaker Danaé Papaioannou created this video-protest for KLAP magazine #0 issue, "Back to Origins".
Circling the Square

Alexandros Kontos – GR 2011 – Super8 – 4 Min.
Syntagma Square. Thousands of people protest against the implemented Economic Adjustment Programme for Greece. The efforts of a suppressive mechanism to scatter the determined crowds. Something that didn't happen… at least that day. "Under the paving stones, the beach."
Alexandros Kontos is a civil engineer and amateur filmmaker, lives in Athens.
#54

Daphné Hérétakis – GR 2012 – Video, – 5 Min.
Commissioned for the collective "100 jours" this was the 54th out of one hundred short documentaries broadcasted online, one per day, in the period leading to the 2nd round of the French presidential elections. #54 was shot in Athens in the end of February 2012.
Daphné Hérétakis lives/works in Paris and films predominantly in Athens.
Disobedience

Alexandros Kontos – GR 2011 – 16mm – 6 Min.
The protests on 23-2-2011 brought thousands of people in the streets of Athens. The police dividing and splitting the crowds, forcing them to slowly leave the grounds. Where does everyone retreat to? What are the afterthoughts on days like these? Could the message of disobedience generate the creation of new possibilities? – A.K.
Untitled

Nikolas Strouggof – GR 2011 – Super8 – 4 Min.
Shot with a single roll of film in the space of one afternoon, edited in camera and hand developed by the filmmaker himself this is a small comment taken from the walls of Athens. The film has often been projected onto the very same walls that appear in it.
Nikolas Strouggof, was 15 years old at the time, is a high school student and amateur filmmaker from Athens.
XXXIII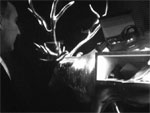 Theofanis De Lezioso – GR 2011 – 16mm – 8 Min.
The film's main character is a small white cat on a motorcycle. She is forced to keep her organs in top condition so that her family can maximize profit by selling them at the right time. Anyone finding themselves in this predicament would need advice. Theofanis de Lezioso lives and mixes chemicals in the southern Balkans.
I hope that this won't take long because I am very busy today and h.....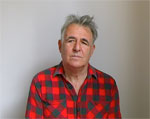 Maria Theodoraki – GR/UK 2011 – Video – 5 Min.
Short version of video record of the strenuous process of British film and video artist John Smith trying to voice the work's title in perfect Greek; the way a native speaker like the author of the work, would do. The complexity of the relationship between Greece and the European Union is implied here, through very few words. Maria Theodoraki, born in Athens in 1977, lives in the UK.
Diving Film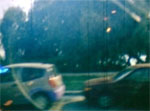 Natasa Efstathiadi – GR 2011 – 16mm – 4 Min.
There is an emotional and ethical fall that goes along with the economic one. A dive in the sea is also a fall but it is safe, it is fun and can be repeated. N.E. Natasa Efstathiadi is an artist working in Greece. Completed during a 6 days workshop which was charged with the events of the Greek crisis, Diving Film is a mellow ride and appears disengaged at first. But soon enough this beautifully in-camera-edited film bypasses its own irony, melancholy and beauty and makes a liberating point: there is also hope in a fall.
After the End of the Night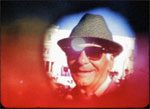 Michel Balague – GR/DE 2011 – 16mm – 3 Min.
After a destructive chaos, the night seems endless. Slowly, different lights will appear and will reconstruct hope. This will come to a climax where multiple 16mm super-impositions of the sun will enlighten individuals in front of the world's oldest parliament. – M.B.
Michel Balague is a filmmaker and lab worker currently living in Berlin.
Austerity Measures

Guillaume Cailleau & Ben Russel – GR/US/DE 2011 – 16mm – 8 Min.
A color-separation portrait of the Exarchia neighborhood of Athens: In a place where fists are raised like so many columns in the Parthenon, this is a film of surfaces – of grafittied marble streets and wheat-pasted city walls. GC and BR visited Athens for the workshop Hand Over Cinema in September 2011, where besides making their own film they helped the local lab to train other filmmakers.
Fermata 2

Yiorgos Koureleas – GR 2011 – Super8 – 4 Min.
A visit to the country side, a return to the roots. Captured is a gaze of hope for something that none of us would want to lose. Hand processed and edited in camera, this was the filmmaker's first contact with celluloid film. Yiorgos Koureleas, born in 1985, is a film director, he lives and works in Athens.
About the programm:
Greece in the 21st Century. The "shit hit the fan" in political and economical terms. These experimental and independent low budget shorts are not necessarily a comment to this crisis. Their mere existence is a comment in itself. They have nothing to do with the old Greek cinema, nor with the recently buoyant New Greek Cinema. They constitute a "different cinema" that we would all like to see develop in Greece. All media, including cinema, are hugely responsible for a crisis that goes beyond politics and money but also affects us sociologically, morally even spiritually. It is becoming increasingly difficult to distinguish between the proverbial feces and the ventilator that spreads the stench. Experimentation and research has never been helped in our country's cinema but slowly filmmakers are taking the matter to their hands. There will always be shit, we want a different ventilator. – Vassily Bourikas