MENG YOU (DREAM WALKING)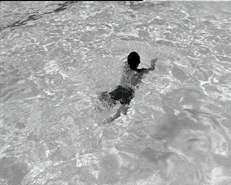 Huang Wenhai | China 2004 | 86 min.
Format: MiniDV
Material: MiniDV
Original language: Mandarin

Script: Huang Wenhai
Camera: Huang Wenhai
Editing: Huang Wenhai, Si Tughadun
Sound: Huang Wenhai


Production: Zhu Rikun
Distribution: Fanhall Studio
Grand Prize, Cinéma du Réel, Paris 2006
German Premiere
In Dream Walking, my field of vision contains the world of the surviving artists in the current society. I shot the film in a medium city of Henan Province, China in July 2004. During the period of shooting, I also was moved by the phenomena within it. From this I came to understand that "Disorder of our world is the same as that of our hearts." - Huang Wenhai
Second part of the "Trilogy of the Masses" about the surviving in an absurd world
Huang Wenhai, born in 1971 in Hunan Province . He was graduated from Film College in 1996 and become an independent producer in 2001. In 2002, his 16mm fiction film"Suburbs of Beijing" took part in the L.A."New China Movie Show" which commemorated the 40 anniversary of French New Tidal Wave, and was selected as one of the most important (TOP 10) movies (non–publicity part) around the world.
Films: Suburbs of Beijing 2002 | In the Military Training Camp 2002 | Floating Dust 2004 | Meng You (Dream walking) 2005