THE HALF MOON FILES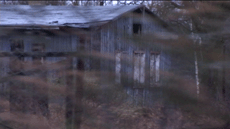 Philip Scheffner | Germany 2007 | 87 min.
Format: Beta SP
Material: MiniDV
Original language: German, English, Hindi, Punjabi, Gurkha

Script: Philip Scheffner
Camera: Philip Scheffner, Astrid Marschall
Editing: Philip Scheffner
Sound: Philip Scheffner
Production: Pong, Berlin
Distribution: Freunde der Deutschen Kinemathek, Berlin
Public Libraries Prize, FID Marseille 2007
"There was once a man…" Mall Singh pronounces these words. Who is he? A soldier from India, enlisted with other allies from the colonies to stand shoulder to shoulder with French troops during the First World War who was subsequently taken prisoner by the German army. One specimen among others, he spoke inside a phonographic pavilion where his voice was recorded on 11th of December 1916 at Wünsdorf, a town near Berlin. Ninety years later some crackles have appeared on the recording and Mall Singh appears to be a simple number on a Shellac disc on the archive shelves. One amongst the hundreds of voices of soldiers. Thus an investigation begins to find the trace of the body behind this ghostly recording. But the thread of this search is far from short to and clear: It describes, through its meanders, the strange universe of colonial representations that slowly emerge in all its strangeness and improbable rationality. Following the journey of a voice that has returned from the last century, at the risk of getting lost without a conclusion, is at the heart of Philip Scheffner's elegant wager. - Jean-Pierre Rehm, FID Marseille
Philip Scheffner, born 1966 in Homburg/Saar. Since 1986 he has lived in Berlin, where he works as a filmmaker and video and sound artist. From 1991 to 1999, he was a member of the Berlin auteur group and production company dogfilm. In 2001, he and Merle Kröger founded the media platform and production company Pong and since then have worked increasingly in experimental music and sound art.
Films (selection): Juristische Körper (zus. mit Jörg Heitmann) 1995 | Mit fremder Hilfe (zus. mit Merle Kröger und Ed van Megen 1998/99 | Scattered Frequencies (zus. mit Micz Flor) 2002 | a/c. ES Express (zus. mit Micz Flor und Merle Kröger) 2003 | India in Mind (zus. mit Merle Kröger; Videoinstallation) 2006 | The Halfmoon Files 2007