A.P.
Anno Passato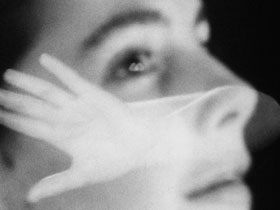 Karpo Godina – JU 1966 — 5 Min. – o. Dialoge — 8mm auf 35mm
R+B+K+S+P: Karpo Godina
Boy observes girl.
Karpo Ačimović Godina (born on June 26th 1943 in Skopje, Macedonia) is one of the most important operators of the so called yugoslavian "Black Waveˮ, a cinematographic movement that, at the end of the 60ies, beginning of the 70ies of our last century, more or less openly criticized, attacked, or simply satirized the political and socio-cultural state of their country. While he studied theatre in Ljubljana he made several 8mm shorts portraying a pure innocent youth. At this time he met Žilmir Žilnik for whose center piece of the "Black Waveˮ, "Rani radoviˮ ("Early Worksˮ, Golden Bear Award, Berlin Film Festival 1969) he worked as director of photography. Godina carried on his work as a "total filmmakerˮ (director, screenwriter, director of photography, editor) for himself independently as well as DOP for other directors. He permanently was carefully observed by his socialist "comradesˮ and was more than once in danger of facing imprisonment. What saved him was his excellent technical knowledge as well as his smartness. At 1990 Cannes Film Festival premiered his feature on Fritz Lang and how he got involved with cinema in abaltic village, "Umetni rajˮ ("Artificial Paradiseˮ). He is currently planning another collaboration with his old friend Žilmir Žilnik.